Video shows Atlanta Braves being freed from elevator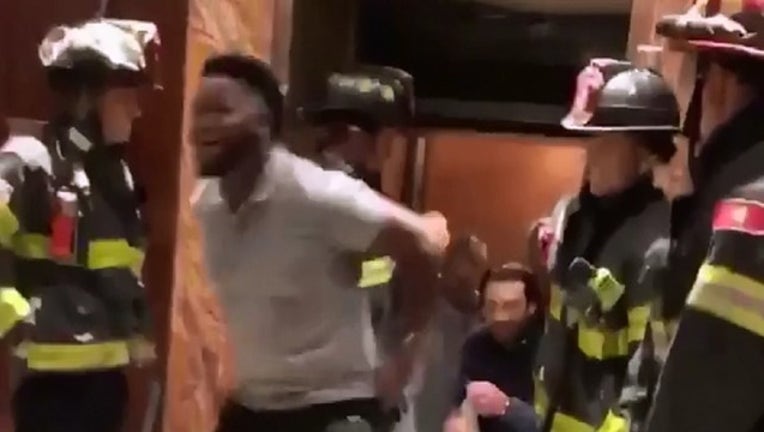 DENVER, Colo. (FOX 5 Atlanta) - The Atlanta Braves beat the Colorado Rockies during their first two games of the series, so one has to wonder what happened when a Denver elevator seemingly took them hostage.
App users: View full article here
Well, not quite that extreme.
FOX Sports South reporter Kelsey Wingert tweeted a video early Wednesday morning almost half of the Braves team had to be rescued from a stuck elevator. It looked like clowns coming out of a clown car with player after player after player coming out of the elevator including catcher Tyler Flowers.
All of the players looked excited to be free.
It was unclear how long they were trapped.
But maybe there is something to Colorado not wanting to be swept this week. The Braves were supposed to play the Rockies once more Wednesday but they were snowed out. Tuesday night's win over the Rockies had temperatures in the 80s but temperatures are expected to dip into the 20s Wednesday.