Update: Falcons d-lineman McKinley doing well, back with family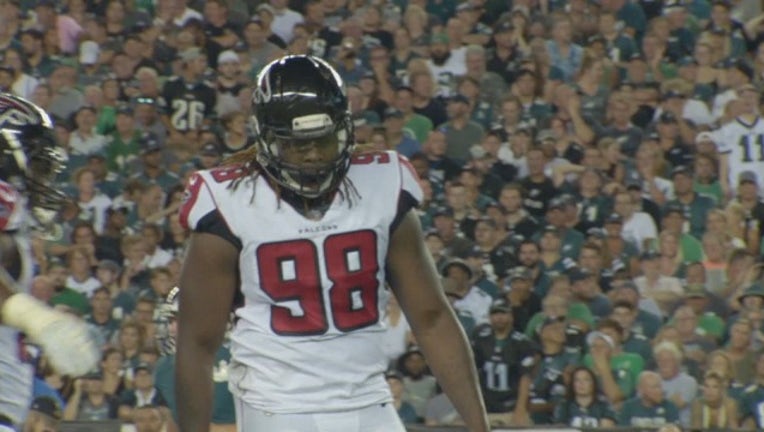 Atlanta Falcons defensive lineman Takk McKinley is doing well and back with family after reports about his well-being on Tuesday. A team spokesman told FOX 5 that the Falcons have been in touch with McKinley, and that he is currently with family members in Oakland.
On Tuesday, TMZ reported that a friend of McKinley's called police after becoming concerned about McKinley's well-being. Police had McKinley undergo what the report called a "mental evaluation." McKinley was not arrested or charged with any crimes.
"We were recently made aware of the situation involving Takk in Los Angeles earlier today," said Falcons head coach Dan Quinn Tuesday evening. "Any time a situation occurs that is or could be related to mental health issues we take it very seriously. We will do everything we possibly can to support and assist Takk, as our players' mental and physical well-being are always our top priority."