Texans quarterback Watson donates first NFL paycheck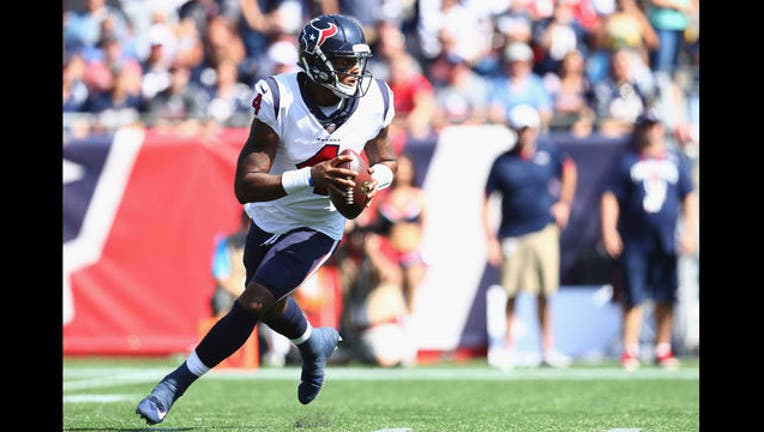 article
HOUSTON (FOX 26) - Houston Texans quarterback Deshaun Watson, known for his generosity with his family, extended an equally generous gesture to three NRG Stadium cafeteria workers, HoustonTexans.com writer Deepi Sidhu reported.
The team posted a video on Twitter of Watson presenting the check to the three employees.
Watson's giving nature was legendary when he played quarterback for Gainesville High School in Georgia. During one game, he ignored the play call from his coaches on the sideline and changed the play from a quarterback sneak to a handoff so that a younger teammate could score a touchdown in the state championship game. After winning the title as a junior, Watson refused to go on the stage to hoist the championship trophy, telling those who asked that the seniors deserved to hold the award as a group without him.
He's known for giving back to teachers and administrators who supported his trek through the Gainesville school system, still finding time to stop in and say hello when he's in town.