Terdoslavich's 11th inning homer leads Gwinnett Braves to win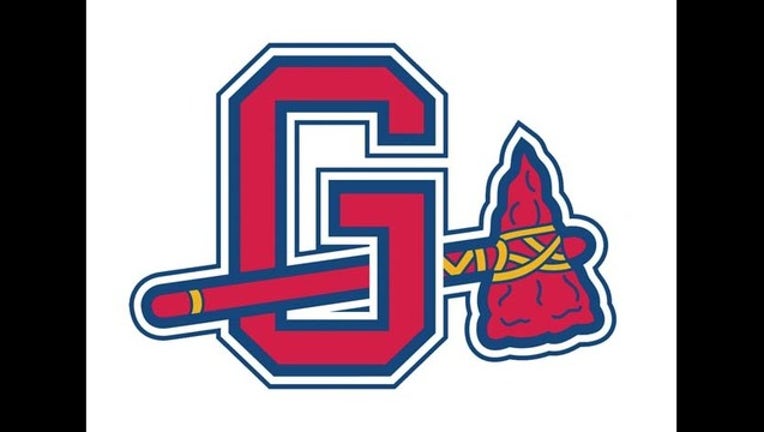 article
Joey Terdoslavich broke a 1-1 tie with a long two-run home run in the top of the 11th inning, leading the Gwinnett Braves to a 3-1 win over the Durham Bulls Sunday afternoon at Durham Bulls Athletic Park.
The G-Braves took two of three in the final series prior to the Triple-A All-Star break.
In the deciding inning, Durham reliever Jordan Noberto had two outs and none on, but Jose Peraza kept the inning alive with a double off the wall in left. Terdoslavich immediately fell into an 0-2 hole, but worked the count to 2-2 before delivering the big blow over the "Big Blue Monster" in left field.
The G-Braves struck first against Durham starter Matt Andriese in the second inning. Adonis Garcia led off with a single to right and moved to second on a single to right by Cedric Hunter. Bulls' right fielder Mikie Mahtook misplayed the ball, allowing Garcia to come all the way around and score for a 1-0 Gwinnett lead.
Durham tied the game in the bottom of the third as Boog Powell delivered a bunt single off Gwinnett starter Kanekoa Texeira, stole second base and scored on a single to left by Taylor Motter.
The game remained deadlocked at 1-1, and neither team produced much of a scoring threat until the blast by Terdoslavich.
Texeira pitched 6.0 innings with three hits, one earned run, two walks and three strikeouts. Andrew McKirahan worked 1.0 inning with two walks and two strikeouts. Peter Moylan went 1.0 inning with one hit and one strikeout. Matt Marksberry pitched 1.0 inning with one strikeout. Ryan Kelly (W, 3-1) pitched 2.0 innings with one hit and two strikeouts.
Andriese worked 6.0 innings and allowed one unearned run on four hits while striking out seven. Enny Romero went 2.0 innings with one hit and two strikeouts. Kirby Yates pitched 2.0 innings with one hit and two strikeouts. Noberto (L, 1-3) worked 1.0 inning with two hits and two earned runs.
At the plate for Gwinnett, Peraza was 3-for-5 with a double and a run scored, while Terdoslavich was 2-for-5 with a homer (2), run scored and two RBI. Terdoslavich homered twice and drove in four runs over the last two games of the series.
The G-Braves (45-45) are off for the next three days during the Triple-A All-Star break.
Right-hander Carlos Fisher (1-3, 1.80 ERA) will represent Gwinnett in the 2015 Triple-A All-Star Game on Wednesday in Omaha, NE.