Ryan's role as leader grows in 10th camp with Falcons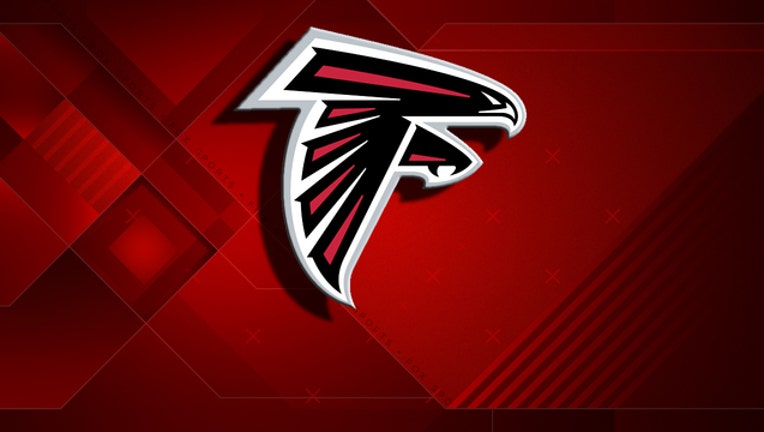 article
FLOWERY BRANCH, Ga. (AP) - Matt Ryan is serving as both quarterback and unofficial player-coach in his 10th NFL training camp with the Atlanta Falcons.
Either way, he's a leader.
Coming off a season in which he was voted The Associated Press 2016 NFL's Most Valuable Player and Offensive Player of the Year, Ryan has never been more established as a team leader. He enjoyed his best season in 2016, setting personal highs for yards passing and touchdowns, while leading the Falcons to the Super Bowl.
The leadership shows in Ryan's one-on-one teaching moments with rookie wide receivers Josh McGee, Reggie Davis and Marvin Hall. For Ryan, it's about precision, and that's the lesson for the rookies.
"It's a part that he's good at," coach Dan Quinn said Sunday. "He's really clear on where he expects the player to be for the throw. For the player, it's 'I know Matt needs to put the ball here, so I can't cut the route short.' It's that player-to-player communication that is so critical. ... He's so good at it."
Ryan said it is "critical" to take advantage of those opportunities in training camp when there is time "to really focus on ourselves."
"I think experience for me has helped me get to the place where I can explain to the young guys 'You know, even though we didn't complete that long one, the ball was where it needed to be. You need to get yourself into that position,'" he said. "And also, there are times they run a pretty good route and I've got to put it in a better spot."
He said veteran Julio Jones is a "great mentor" for the receivers.
The leadership shows in other ways, including his competitive fire which recently emerged in an 11-on-11 drill. Ryan spoke up when he didn't think the offense was being given a fair shake on a penalty call.
"It was a penalty that was marked off and they went to third down and marked off the penalty," Quinn said. "He was like 'No, no, no. You don't get both. You don't get to mark it off and have the penalty. It's second down.' ... He was like 'Come on, man!'"
That fire could serve the Falcons well in a season the team must recover from blowing a 25-point lead in the second half of their Super Bowl loss to New England . Ryan's competiveness shows in everything from his ping pong games in the locker room to his protests against the enforcement of penalty calls in practice.
Ryan, 32, said he feels "pretty good." Actually, training camp is less of a grind than in his early years.
"You don't have to go two times a day in pads like we did when I was younger," he said. "That part of it is pretty nice. But my body feels really good. I felt like I came into camp into great shape."
Ryan's durability is impressive. No other quarterback has started a game for the Falcons in seven straight seasons. He has started 122 consecutive games since missing two games in 2009, his second season. It's the third-longest active streak by a quarterback in the league, behind Eli Manning (211) and Philip Rivers (185).
Falcons players wore camouflage jerseys on Sunday for the team's Military Day. After walking off the field, Ryan pulled off his jersey and slipped it over the head of 6-year-old Anthony Beecher, whose late father, Michael Beecher, served in the Army.
NOTES: The military presence, which included families from the Tragedy Assistance Program for Survivors, pushed attendance to 6,396, a team record for training camp. ... DL Jack Crawford walked off the field with a trainer after suffering what Quinn said was a strain. OT Ryan Schraeder left with a cut. ... Quinn said rookie TE Eric Saubert is on the path to winning a roster spot "based on his speed."
___
For more AP NFL coverage: http://www.pro32.ap.org and http://www.twitter.com/AP_NFL