Ric Flair's idea for a new Mt. Rushmore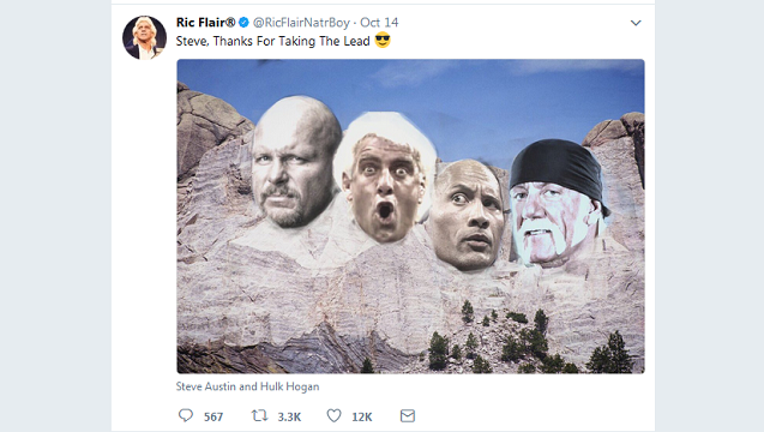 article
ATLANTA - Who isn't excited to see Ric Flair feeling and tweeting more like his old self again.
App users: View full article here
The WWE living legend tweeted out a photo of himself, or rather his head, on what can only be described as a wrestling Mount Rushmore.
Flanking the "Nature Boy" are Stone Cold Steve Austin and Dwayne "The Rock" Johnson. Johnson, of course, separating "Naitch" from Hulk Hogan on the far right.
The well-parodied photo replaces the heads of former presidents George Washington, Thomas Jefferson, Theodore Roosevelt and Abraham Lincoln with Austin, Flair, Johnson, and Hogan.
Flair was hospitalized in Atlanta a few months back, but is now appears to be recovering.