Ray struggles with fastball, Arizona loses 3-2 to Braves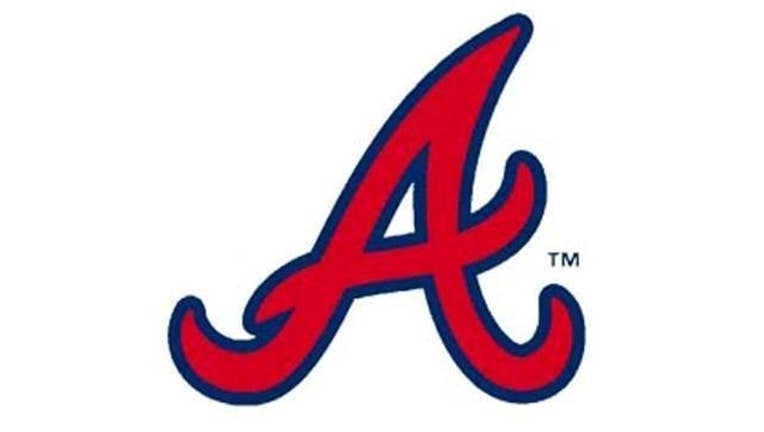 article
ATLANTA (AP) — Robbie Ray needs to command his fastball well to have a good chance to win.
That was hardly the case Friday night.
"If I can't do that, then it doesn't allow me to throw my other or secondary pitches the way I want to," Ray said. "I can't get away with them like I normally can. When my fastball is on it keeps (hitters) honest and off that off-speed stuff."
The Arizona Diamondbacks were unable to muster a big threat against Julio Teheran and lost 3-2 to the Braves.
Teheran pitched six strong innings and Cameron Maybin drove in two runs to help Atlanta improve to 31-23 at home. On the road, the Braves have 40 losses, tied for most in the majors.
Ray (3-8) allowed six hits, three runs and four walks in 4 1/3 innings. In six starts since the All-Star break, Ray is 0-4 with a 5.06 ERA.
"For the amount of pitches he threw and pitching from behind, he actually did a really nice job limiting the damage to three runs," Arizona manager Chip Hale said. "They did a nice job. They made him throw strikes and that's one of the things he's working on and he's going to get better."
The Diamondbacks, who had won 12 of 16, began the game with 36 runs scored in their last four. They also had at least 15 hits in their last four, but other than an RBI double by Paul Goldschmidt in the sixth, they couldn't solve Teheran.
"He threw a lot of breaking balls early to get strikes and elevated his fastball," Hale said. "We tried to do a good job laying off the elevated fastball early and we did a better job as the game went on. There were a lot of well-struck balls, especially as the game got deeper, that were caught in the outfield."
Teheran (8-6) allowed three hits, one run and two walks with seven strikeouts. Compared to his struggles on the road this year, Teheran has been dominant at Turner, going 6-1 with a 2.44 ERA in 12 home starts.
He's 2-5 with a 6.75 ERA in 12 starts away from Atlanta.
Braves closer Arodys Vizcaino earned his third save in three chances with a perfect ninth. David Peralta grounded out, Wellington Castillo flew out and Jake Lamb struck out.
After taking a 2-0 lead in the third on back-to-back RBI triples by Jace Peterson and Maybin, the Braves went ahead 3-0 in the fifth on Maybin's RBI single.
Arizona cut the lead to 3-1 in the sixth when Ender Inciarte singled, moved to second on a wild pitch and scored on Goldschmidt's double.
The Diamondbacks made it 3-2 in the eighth off David Aardsma on A.J. Pollock's RBI single.
Maybin made a highlight play in center field to end the seventh, running to his left and diving to catch Chris Owings' liner.
BULLPEN TURNSTILE
RHP Edwin Jackson, signed earlier in the day for the remainder of the season, is the 27th reliever on Atlanta's roster this year. Atlanta's bullpen ranked third-worst in the majors with a 4.24 ERA before the game.
TRAINER'S ROOM
Diamondbacks: OF David Peralta returned to the lineup after missing Wednesday's game with a tight quadriceps. Peralta began the night hitting .481 with 17 RBIs in his last 15 games. ... RF-3B Yasmany Tomas was out of the lineup for the second straight game with a strained calf. Manager Chip Hale said he should be ready to return on Saturday. ... RHP Randall Delgado could return next week from a right ankle sprain. He's been on the disabled list July 29.
Braves: Manager Fredi Gonzalez said 1B Freddie Freeman could rejoin the team next week in San Diego. Freeman, out since Aug. 4 with a strained right oblique, will play a few games with Triple-A Gwinnett before his return. He has missed 39 games with injuries this year. ... 3B Hector Olivera, acquired in a trade that sent Alex Wood, Jim Johnson, Luis Avilan and Jose Peraza to the Los Angeles Dodgers last month, could make his major league debut next week. Olivera is still recovering from a hamstring injury.
UP NEXT
Diamondbacks: RHP Patrick Corbin (2-3) is 1-0 and hasn't allowed a run in 10 career innings in one start and one relief appearance against Atlanta. In his last three starts overall, Corbin is 1-0 with a 4.73 ERA in his last three starts.
Braves: RHP Mike Foltzynewicz (4-3) will make his 13th career start and second against Arizona. In Atlanta's 9-8 loss at Phoenix on June 3, he allowed eight hits and four earned runs and didn't get a decision.