Quavo and Julio Jones hosting charity flag football game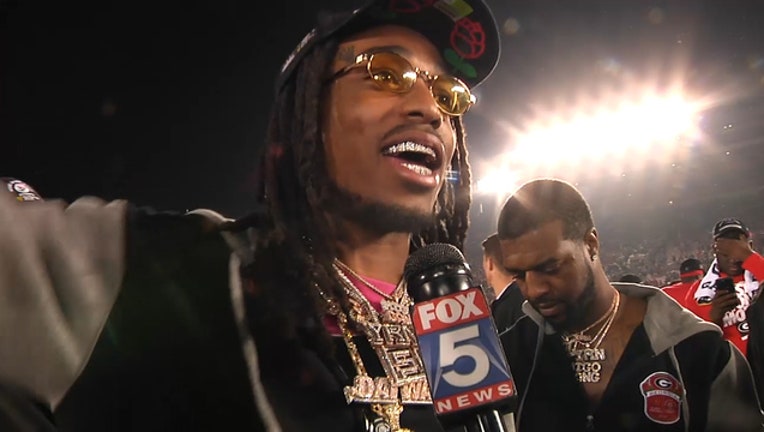 article
LILBURN, Ga. - After teasing the idea on social media for some time, details about a celebrity-studded event are starting to come out. Hip hop artist Quavo from the group Migos along with Falcons wide receiver Julio Jones are hosting a charity flag football game on Sunday.
Quavo posted the rosters for the game on Sunday, including NFL players like Jones, Rams running back Todd Gurley, Saints runner Alvin Kamara and Bengals wide receiver AJ Green, plus other hip hop artists like 2 Chainz, Lil Yachty and fellow Migos member Offset.
Quavo also posted the address of Berkmar High School, where he attended and played quarterback for the football team. The Patriots campus is getting ready to host the major event.
"It's one of the greatest things that probably could ever happen to our community," said Berkmar football coach Willie Gary.
Gary says details are still being finalized, but the event will be on Easter Sunday, running from 12pm-5pm. Tickets will be required, but the specifics of who can get tickets and how are still being worked out. Gary said he expects Quavo and Jones to post details of how to get tickets on social media.
"Kids, they just ask questions, 'what's going to happen? How can I get a ticket?'" said Gary.
Gary said some of his football players will be helping him run the event, emphasizing it will be his students with good grades and attendance and team activities. Money raised will go to the Berkmar football team.
"This is special for this community, and they need something like this," said Gary. "I'm excited for everybody. It's pretty exciting."