Petition against Michael Vick's Virginia Tech Hall of Fame induction reaches 150k supporters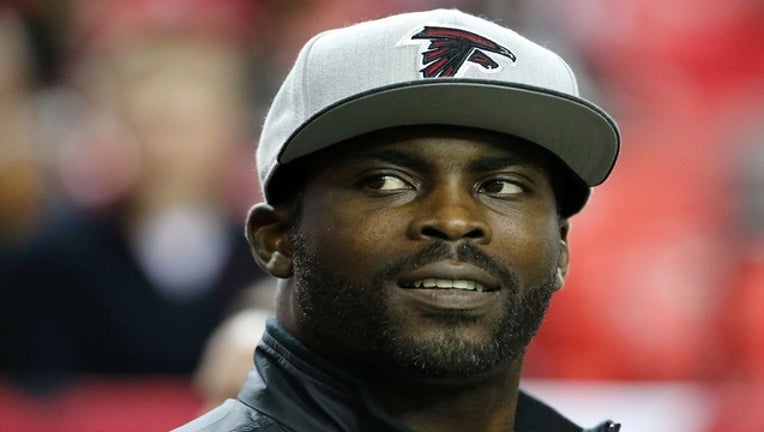 article
Former Atlanta Falcons quarterback Michael Vick is set to be inducted into the Virginia Tech Sports Hall of Fame in the 2017 class.
However, two petitions against his inclusion in the school's hall of fame have reached over a combined 200,000 supporters.
The first petition titled Stop the induction of Michael Vick into the Virginia Tech Sports Hall of Fame was started by Rachel Beasley and has reached nearly 145,000 supporters.
A second petition by Jennifer Breeden called Stop Virginia Tech from inducting Michael Vick into the Sports Hall of Fame has reached over 75,000 supporters.
Virginia Tech released a statement after the backlash the athletic department received following the announcement of Vick's induction.
"Mr. Vick's induction into the university's sports hall of fame acknowledges his tremendous achievements as a student athlete—who some will say was the greatest in the history of the university. We understand that there are those who do not and will never agree with this decision. In considering Mr. Vick's nomination to our sports hall of fame, the criminal activities in which he engaged, his subsequent conviction, and time he served for his crime were also considered. And it was informed by the remorse he has shown since that conviction, the work he is currently engaged in to advance animal welfare issues, as well as his efforts to help our current student athletes, based on lessons he's learned in his own life, make positive choices as they begin their adult lives. This in no way condones the actions for which he was convicted. The university remains dedicated to the protection of animal health and welfare and embodies great care and compassion for all living animals."
Vick led Virginia Tech to a perfect record and the 2000 championship game. He was also a Heisman finalist before being selected first in the NFL draft by the Atlanta Falcons.
In 2007, Vick was indicted by a grand jury on dog fighting charges. Vick would eventually serve 19 months in federal prison.
During his career at Virginia Tech, Vick threw for 3,299 yards and 21 touchdowns, while running for 1,299 yards and 17 touchdowns.