Patriots' quiet leader Slater humbled by chance at 2nd ring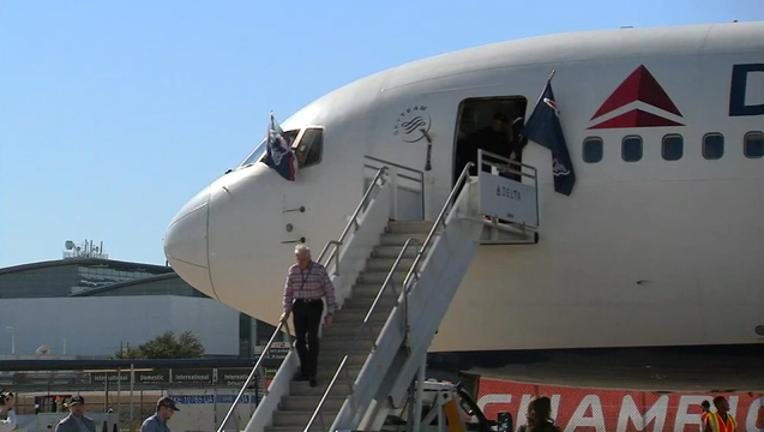 FOXBOROUGH, Mass. (AP) - As he walks through the middle of the Patriots' locker room, the slender man in the hooded sweatshirt and glasses looks more like an assistant coach than a six-time Pro Bowler.
But as he locks eyes with cornerback Logan Ryan, Ryan points in his direction and grins widely.
"Matthew Slater. Hmm ... what can I say about him?" Ryan says.
"Oh man. I'm gonna cover my ears," Slater replies, playfully lifting his hood.
That's about as close as it gets to a negative comment about a player who may be the most respected player on a New England team chasing its fifth Super Bowl title.
Slater has been a fixture on the Patriots' special teams since his arrival in 2008 and has been the unit's captain since 2011.
Among current players, Slater's nine seasons is behind only quarterback Tom Brady (17 seasons) and Stephen Gostkowski (11 seasons) in years of service with the Patriots. He is chasing his second ring, after winning his first in 2015.
Known for his approachable demeanor, Slater is the one his teammates credit with being the calming force for a team that endures equal parts affection from fans and loathing from critics.
"He puts himself second," Ryan said. "He's literally a selfless person and you see the amount of success he has, and the amount of longevity he's had, but he'll never tell you about it."
That respect extends to his peers across the NFL.
Earlier this month, they voted him the recipient of this season's Bart Starr Award, given to the player that best exemplifies character and leadership.
He'll receive the honor next week in Houston the day before the Patriots' Super Bowl matchup with Atlanta.
The award was also won by Slater's father, Hall of Fame offensive lineman Jackie Slater, in 1996. It is the first time a father and son have both won the honor.
A vocal Christian, Slater thought he was heading to a normal Monday bible study earlier this month at the Patriots' facility when he walked into a room filled with about 60 people, including owner Robert Kraft.
Soon the phone in front of the room rang. Team development coach Jack Easterby put it on speakerphone, revealing the caller to be Bart Starr's wife, Cherry Starr.
A video posted by the Patriots on their team website recorded the moment.
"I know when I told Bart you were going to receive the award, he had the sweetest smile on his face," Cherry Starr told Slater, who wipes away tears in the video.
Slater said the tears came from being humbled earning an award that he feels defines the type of player he's tried to be since he arrived in New England as a fifth-round pick in '08.
"I've always tried to keep in perspective that I'm not different than anyone else because I play football," Slater said.
Rookie D.J. Foster said Slater was one of the first players he met after he was signed by the Patriots - a meeting he's never forgotten.
"He's just a man of dignity, respect and character," Foster said. "He could be talking to a 10-year veteran or a first-day rookie and he shows the same respect to both."
It comes from lessons Slater said he learned not just from his parents, but from guys such as Brady, who he said showed him the same kindness when he arrived.
That shows up in the work Slater does away from football. He's involved in several charitable initiatives around New England, and in October staged "Matthew vs. Matthew," a fundraiser to benefit victims of Hurricane Matthew.
But for everything he does off the field, Slater has also maintained production on it. He finished fifth on the team with six special teams tackles during the regular season and was selected to his sixth consecutive Pro Bowl.
Slater said he thinks coach Bill Belichick's straight-forward approach matches with how he tries to live his life.
"I've always believed in service and leadership. I don't think good leaders carry themselves like they're better than the rest of the group," Slater said.
"I think good leaders serve and try to connect with their teammates. And that's something that I've always tried to do."
Slater will have several family members in Houston next week, including his father, who doesn't get to see many of his games in person because of his assistant coaching duties at Azusa Pacific University.
Jackie Slater never won a Super Bowl ring during his 20-year career with the Rams.
"My love of the game, my passion for the sport has come from him," he said. "Whenever he is in the house ... I want to make him proud."
___
For more NFL coverage: http://www.pro32.ap.org and http://www.twitter.com/AP_NFL
___
Follow Kyle Hightower on Twitter at http://www.twitter.com/khightower