Packers fans petition to bring Colin Kaepernick to Green Bay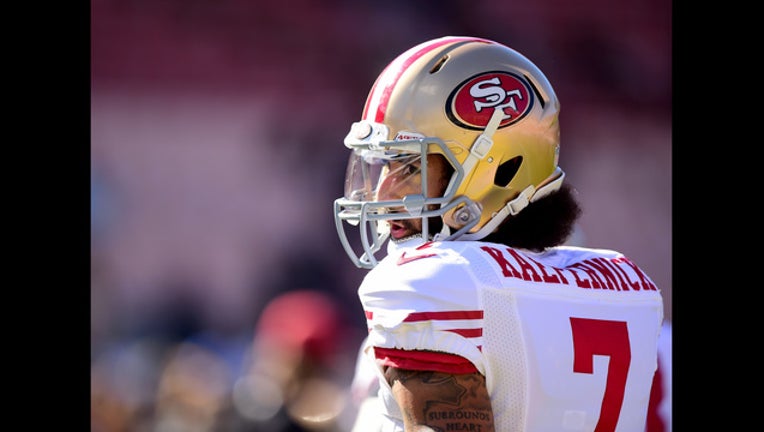 article
GREEN BAY, Wis. (KMSP) - After losing star quarterback Aaron Rodgers to an injury, Green Bay Packers fans are calling for the team to sign free agent Colin Kaepernick to replace him.
Rodgers broke his collarbone after taking a hit from Minnesota Vikings linebacker Anthony Barr in the first quarter of Sunday's game. He could miss the rest of the season, the team announced at halftime after the injury was diagnosed.
With Rodgers out, the Packers may look to see what other quarterbacks are available. A fan from Oakland, California threw Kaepernick's name into the mix with a change.org petition called "Bring Kaepernick to the Packers."
"Aaron Rodgers is possibly out for the rest of the season, but there's a Wisconsin-born QB who should be on our team," the petition reads. Kaepernick, currently a free agent, is from Milwaukee, Wisconsin.
So far, the petition has more than 3,700 signatures.