MLB's new Utley Rule costs Braves a baserunner against Nats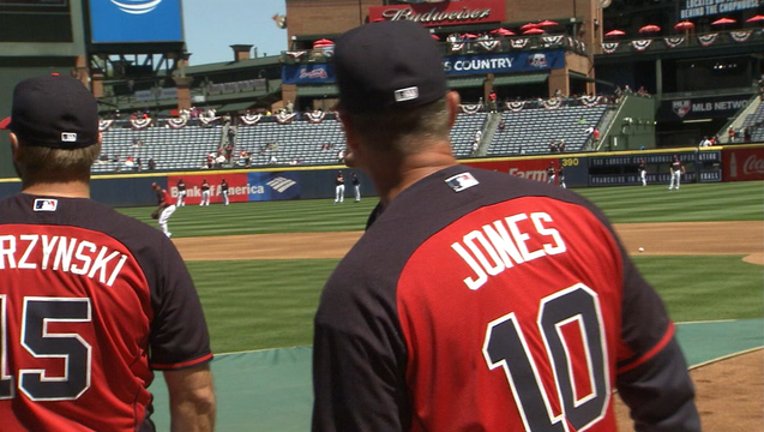 article
ATLANTA (AP) — Major League Baseball's new "Chase Utley Rule" has cost the Atlanta Braves a baserunner in their opening game against the Washington Nationals.
Max Scherzer walked Nick Markakis to lead off the seventh inning Monday. On Hector Olivera's grounder to third base, Markakis slid wide into second base, upending Daniel Murphy after he took the throw from third baseman Anthony Rendon.
Murphy's throw to first base was late, but Olivera was ruled out at first for the double play because Markakis' slide took him too far inside the bag. The slide was ruled too wide even though Markakis initially touched the bag. Murphy pointed to Markakis immediately after the play.
Braves manager Fredi Gonzalez left the dugout briefly but did not argue the ruling.
MLB recently changed the rule on such rolling block slides, hoping to prevent a repeat of the takeout by Los Angeles Dodgers second baseman Chase Utley that broke the leg of New York Mets shortstop Ruben Tejada during last year's playoffs.