Mike Foltynewicz loses no-hit bid in ninth of 3-1 Braves win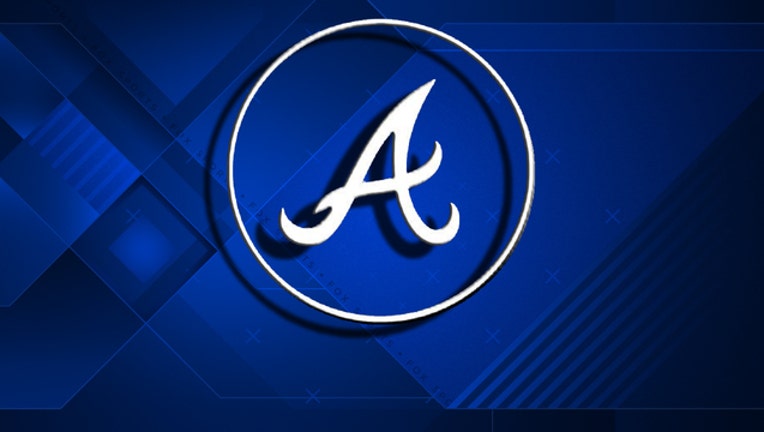 article
OAKLAND, Calif. (AP) - Mike Foltynewicz heard the noise and realized it was a rare standing ovation he had earned from a road crowd.
He nearly threw a no-hitter, and even the home fans appreciated his performance.
Foltynewicz lost his no-hit bid when Matt Olson clobbered a full-count pitch into the elevated right-field seats leading off the ninth inning of the Braves' 3-1 interleague victory over the Oakland Athletics on Friday night.
"It was very weird, after about the seventh or eighth (inning) our side of the dugout was getting very loud," Foltynewicz said. "I was like, 'This is weird,' but it was a very cool feeling getting taken out and all that stuff. It's something I'll never forget."
Trying for just the major leagues' second no-hitter of the season, Foltynewicz (6-5) struck out eight and walked four while pitching into the ninth for the first time and outdueling Sonny Gray. The Braves have 14 no-hitters, the last by Kent Mercker at the Los Angeles Dodgers on April 8, 1994.
Foltynewicz, the 19th overall pick in the 2010 draft, capped baseball's home-run heavy June with a career-best 119-pitch gem. He baffled the A's with fastballs at up to 97 mph, and thought he could have reached 135 pitches if it came to that to finish the feat.
"I felt good all the way to the last pitch, there was nothing to worry about," he said.
And there wasn't even a close defensive play on this night for the 25-year-old right-hander, a four-year veteran making his 52nd big league start. Gray (3-4) retired his final 14 batters.
Miami's Edison Volquez no-hit Arizona on June 3.
The A's avoided being no-hit for the first time since four Baltimore pitchers combined to do so in 1991.
"I was just trying to have a good at-bat, the way he was throwing against us," Olson said. "Hitting a home run to break up the no-hitter was just the cherry on top. ... I was seeing him fairly well all night and just missing. He had a lot of life on his fastball."
Foltynewicz had only one rocky inning. He plunked Franklin Barreto with one out in the sixth then walked Matt Joyce. Olson struck out and Jed Lowrie was retired on a called third strike.
After Olson's hit, Jim Johnson entered and finished for his 17th save.
Foltynewicz hadn't even pitched great on the road, going 1-3 with a 4.62 ERA in eight outings and seven starts before Friday. He retired the first 12 Oakland batters in order before issuing a leadoff walk to Khris Davis in the fifth. Foltynewicz then recorded three straight outs to keep the no-hit bid intact.
Atlanta went ahead 1-0 on Dansby Swanson's RBI double in the third.
Brandon Phillips and Matt Kemp added RBI singles in the ninth.
Foltynewicz overcame blood clots in his pitching arm two years ago. On Friday, he topped his previous high in pitches of 112 at Colorado on July 21 last year. He had gone a previous-best eight innings against the Royals on May 14, 2016.
This marked the Braves' first visit to Oakland since the franchise's lone other trip in 2003 to the Coliseum, where a pair of bird-themed kites are flying high above the upper decks in an effort to cut down on the number of sea gulls hovering low in the later innings. One is called "Scott Hattebird" after former A's first baseman Scott Hatteberg.
Braves manager Brian Snitker watched a special performance visiting the last ballpark he had yet to see.
"I crossed the last one off my list," he said.
TRAINER'S ROOM
Braves: INF Freddie Freeman, who has been out since mid-May with a wrist injury, will make his first rehab appearance Saturday for Triple-A Gwinett at Charlotte - and play his first game at 3B since rookie ball. ... 1B Matt Adams, who exited Thursday's 6-0 defeat to the Padres with a bruised left foot, sat out but Snitker was hopeful to have him in Saturday's lineup.
Athletics: Rookie 3B Matt Chapman is back doing baseball activities after being hospitalized with a knee infection. He remains on oral antibiotics after being on bed rest during his hospital stay last Wednesday-Sunday. "I'm feeling back to normal. It's good to be back, good to be back out on the field and see my teammates again," he said. "It seems to coming along nicely." He is scheduled for a rehab game with Class A Stockton on Saturday.
WASH RETURNS
Longtime A's third base coach Ron Washington returned to the Coliseum for the first time now in the same job with Atlanta. He was out on the field early as always, chatting with his old grounds crew pals and catching up with Oakland's Chad Pinder before getting to work on infield drills.
Washington - who also managed Texas - took the job with the Braves to be closer to home in New Orleans, where his wife's family also resides. "Wash" left San Francisco on public transit about 10:45 to do some errands in the East Bay and arrived at noon to the Coliseum.
"He's been a really good asset for us," Snitker said. "He's passionate about the game. He loves the game."
UP NEXT
Braves: RHP knuckleballer R.A. Dickey (6-5) tries to win his third straight start and fourth in five. He is 4-6 with a 4.38 ERA in 19 outings for his career against the A's and would have his first three-start winning streak of the year.
Athletics: RHP Paul Blackburn, who came to the A's in a trade with Seattle that sent Danny Valencia to the Mariners, makes his major league debut Saturday. He's pitching in place of Jharel Cotton, pushed back a couple of extra days as he deals with a blister. He isn't scheduled to go on the DL.
___
More AP baseball: https://apnews.com/tag/MLBbaseball