LeBron, Cavaliers refocus with Hawks waiting in playoffs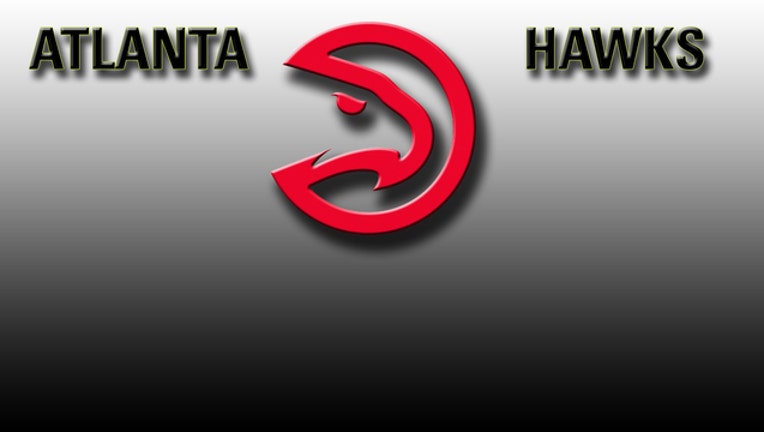 INDEPENDENCE, Ohio (AP) — The Cleveland Cavaliers weren't flinging any footballs or dancing on Friday — at least not in public.
The fun and games have been put on hold. It's time to get serious again.
After two days to relax, a few light workouts and some post-practice shenanigans, which included LeBron James throwing a football with J.R. Smith and Kyrie Irving and Iman Shumpert busting out dance moves, the Cavs refocused for the second round of the NBA playoffs.
On Monday, they'll host Game 1 against Atlanta, which advanced by beating Boston 104-92 on Thursday night in Game 6. The victory earned the Hawks a postseason rematch with the Cavs, who swept them in last year's conference finals behind a command performance by James. Cleveland has won seven straight over Atlanta.
For some reason, James treats the Hawks with utter disdain.
During last year's Eastern finals, he averaged 30.3 points, 11 rebounds and 9.3 assists against the conference's top seed, becoming the first player in NBA history to average at least 30 points, 10 rebounds, and nine assists in a series. He was unstoppable in Game 3, scoring 37 points with 18 rebounds and 13 assists — a statistical line never posted previously.
Despite his — and Cleveland's — recent success against the Hawks, James knows better than to look in the rearview mirror.
"What happened in the past doesn't define what happens today," said James, who is 8-0 in two playoff series against Atlanta. "We've got to focus on the now and this is a team that's coming off a very good and challenging first-round series against the Celtics, and we understand that their coach is going to have those guys well prepared and well driven for the series.
"It don't matter if you can win 100 straight games against somebody. If you lose four in a row, then you're out of the playoffs. It doesn't matter. All the things that happened in the past does not matter to our focus this week."
Unfortunately for Atlanta, the Hawks face a different Cavs squad than in last season's playoffs. A year ago, the Cavs were trying to manage after losing center Kevin Love in the first round with a dislocated shoulder. Well, Love is now healthy, James is James and Irving is playing with a renewed confidence after easing his way back to health this season following knee surgery.
The Cavs, who swept Detroit in the opening round, are whole — and a whole lot of trouble.
James, though, knows the Hawks present their own challenges. In Jeff Teague and Paul Millsap, Atlanta has two scorers capable of taking over any game. Kyle Korver is one of the league's deadliest outside shooters and Al Horford is an inside force. The Hawks also have depth, experience and a defensive-minded coach in Mike Budenholzer, who will do all he can to make things tough on James, who is averaging 29 points, 11 rebounds and 8.3 assists in his last seven games against Atlanta.
James is expecting everything from the Hawks.
"Nothing is easy in the postseason," he said. "There's too much work both on the floor and mentally that you have to do to prepare for a playoff series understanding how the competition is going to be at its highest level. Easy should never even come into play when you're talking about playoff basketball."