Lane Adams' 3-run double powers Braves past Arizona 8-5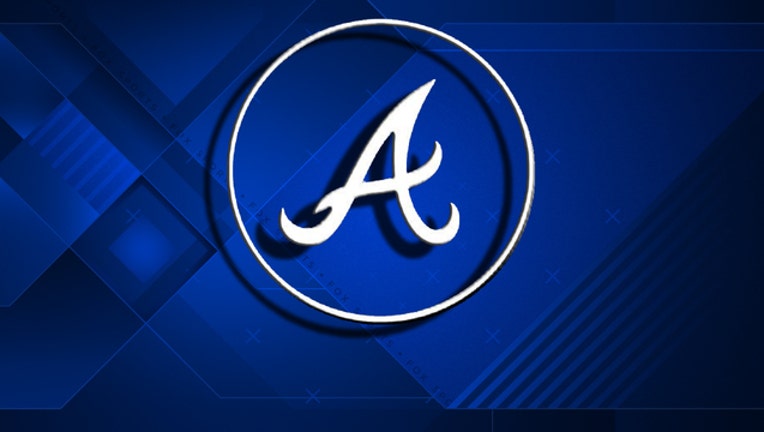 article
ATLANTA (AP) - It was no surprise to see an Atlanta pinch-hitter named Adams head to the plate with the bases loaded in the sixth inning.
The first name, however, may have been unexpected. Sorry Matt, this was Lane Adams' time to shine.
Lane Adams drove in three runs with a bases-loaded double that gave Atlanta the lead, and the Braves beat the struggling Arizona Diamondbacks 8-5 on Saturday night.
Matt Adams, given a night off with Freddie Freeman starting at first base instead of his new home at third, also was on the bench in the sixth. Manager Brian Snitker instead turned to Lane Adams, a backup outfielder.
"I just thought it was a better matchup than Matt Adams against a lefty," Snitker said, suggesting the Diamondbacks would have brought a left-hander in to face the left-handed hitting Matt Adams.
Adams was hitting only .214 in 28 at-bats before his double to the left-field wall off right-hander Randall Delgado (1-2) cleared the bases. Arizona led 3-2 before Atlanta's four-run inning.
"I look forward to the at-bats when my number is called and I was grateful the guys were able to put me in a situation and I was ready for it," Adams said.
The NL wild-card leading Diamondbacks have lost seven of eight and 10 of 13, including the first two games in the series.
"Hopefully, we can turn this around," said Arizona left-hander Patrick Corbin, who gave up two runs in five innings. "We're still in great position."
Brandon Phillips had three hits, including a homer . Ender Inciarte also had three hits.
After Arizona scored two runs in the eighth to cut Atlanta's lead to 7-5, Jace Peterson hit a pinch-hit homer off Jorge De La Rosa into the top level of seats in right field in the bottom of the inning.
Inciarte's one-out single in the fifth set up Brandon Phillips' double off Corbin to give Atlanta a 2-1 lead.
Braves starter Mike Foltynewicz, who threw 51 pitches in the first two innings, allowed three runs in 5 1/3 innings. Ian Krol (2-2) got the final out in the sixth. Jim Johnson pitched a perfect ninth for his 21st save in 28 chances.
Foltynewicz had thrown 95 pitches when he was allowed to take the mound to open the sixth. Chris Herrmann doubled and scored on a one-out single by pinch-hitter Daniel Descalso, tying the game at 2-2. A review confirmed the call on the field that Herrmann's hand touched the plate on his slide before he was tagged by Kurt Suzuki.
Descalso scored from second on Paul Goldschmidt's single to center field off Luke Jackson, giving Arizona a 3-2 lead.
Arizona trailed 7-3 before scoring two runs in the eighth.
TRAINING ROOM
Braves RHP Arodys Vizcaino (right index finger strain) had no difficulties in his bullpen session on Friday and is scheduled to throw again on Sunday. Unless the Braves decide he needs at least one minor league rehab appearance, Vizcaino could come off the DL after Sunday's session and resume his set-up role for closer Jim Johnson.
RECORD CROWD
The attendance was 41,627, setting a season high in new SunTrust Park.
CORBIN'S STREAK ENDS
Corbin's streak of 28 consecutive scoreless innings against Atlanta ended with Phillips' homer with one out in the third. The streak was the longest by an Arizona pitcher against a team to start his career. It covered six games, including four starts, and began on June 28, 2012.
UP NEXT
Diamondbacks: RHP Zack Godley (3-3, 2.58) allowed seven runs in five innings in only start against the Braves on Aug. 22, 2016. This year, he has not allowed more than three runs in any of his 11 starts.
Braves: LHP Jaime Garcia (2-7, 4.55) is 5-2 with a 4.00 ERA in seven career starts against Arizona. He has allowed five or more runs in four straight starts and has lost his last four decisions.
___
More AP baseball: https://apnews.com/tag/MLBbaseball