Joey Logano Wins Talladega with Controversial Finish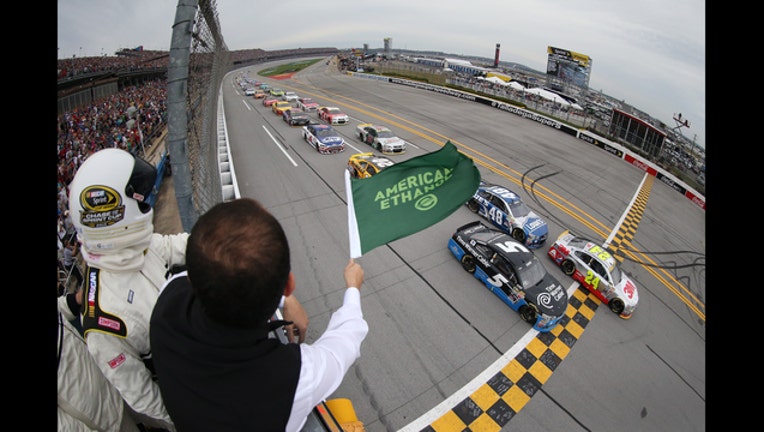 article
TALLADEGA, Ala. (AP) - Joey Logano completed a sweep of the second round of NASCAR's playoffs by winning in a controversial finish Sunday at Talladega Superspeedway.
NASCAR said earlier this week it would make just one attempt to finish the race under green-flag conditions, and Logano was the leader on what was supposed to be the final restart. But a spin in traffic behind him before he took the green extended the caution and set up one more chance for Dale Eanrhardt Jr. and others.
Instead, reigning Sprint Cup champion Kevin Harvick sputtered on the restart to trigger a multi-car accident. Logano did pass under the green flag, though, and NASCAR quickly threw the caution.
It denied Earnhardt a chance to race for the win, and he was eliminated from the playoffs.