High 5 on Social Media - Week One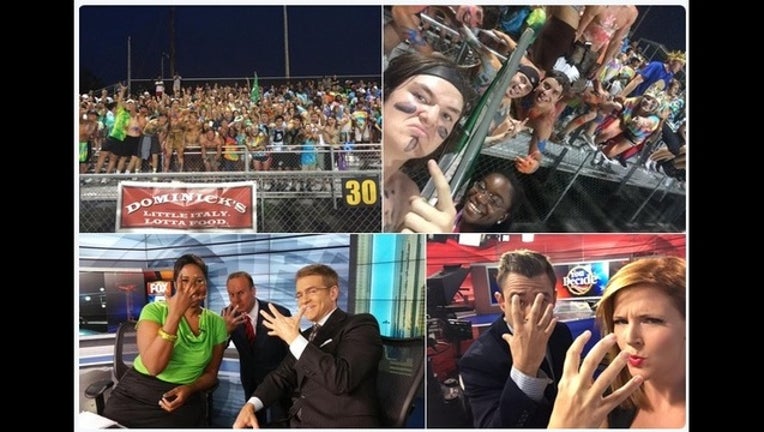 article
ATLANTA - High 5 Sports kicked off another season on Friday, August 28, 2015 and it was no less than epic.
App users: Click here to view embedded items
And it was a beautiful night to kickoff another season of High 5 Sports.
Everyone at FOX 5 Atlanta was ready for the Big Show to finally get on the air.
And the crew in the Bunker were set.
High 5's Justin Felder got to cut his teeth on Georgia high school football at Grady Stadium and this beautiful sunset.
And over to Washington-Wilkes Tigers where new head coach Jacob Kelly was rallying his team before hitting the gridiron,
And then his team took to the field.
The Eagles of Etowah came out Friday night.
While Mill Creek kept it going strong.
And FOX 5's Lisa Rayam's team dominated the night.
When it was over, the High 5 Sports Team celebrated. And what celebration would be complete without some sort of treat.
And don't you know they went over well in the Bunker!