Herschel Walker endorses Brian Kemp in Georgia governor's race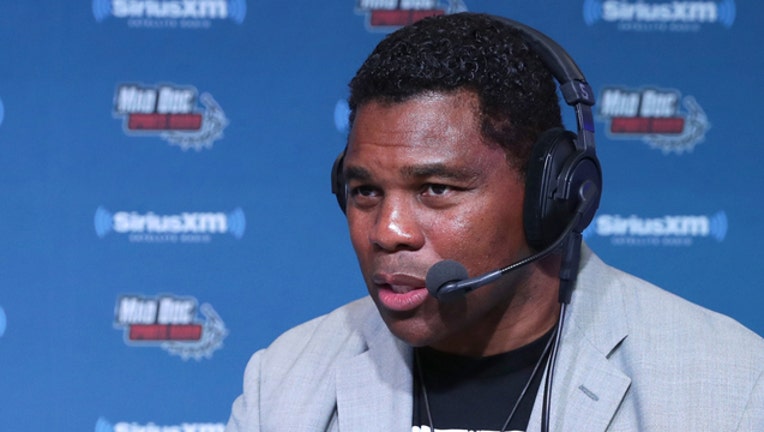 article
ATHENS, Ga. - Former University of Georgia running back, Heisman Trophy winner, and College Football Hall of Herschel Walker has announced his support for Brian Kemp, the Republican candidate in Georgia's tight race to be the next governor.
"I am proud to stand with Brian Kemp as our next governor," Walker said in a statement. "He is the clear choice for a stronger, safer and a more prosperous future.  Please join me in supporting Brian Kemp as the next 'Head Coach' for the great state of Georgia!"
Walker had previously supported President Donald Trump in the 2016 election, telling TMZ Sports that he believed Trump would be the best man for the job.
RELATED: New FOX 5 Poll: Abrams edging Kemp in dead heat
Kemp said in a statement that he was "honored" to have Walker's endorsement. Kemp had previously been endorsed by former coach for the Bulldogs Vince Dooley.
"With the support of the Dawg Nation and leaders like Herschel and Coach Dooley, we can win at the ballot box and put hardworking Georgians first," Kemp said. "Keep Choppin' and Go Dawgs!"
Kemp and Democratic Stacey Abrams are locked in a tight race that offers a stark choice in a state accustomed to business-minded, centrist governors. Abrams is running as a liberal and would be the nation's first black female governor. Kemp hails from Republicans' conservative wing and embraces President Trump.
A number of celebrities and politicians have been traveling to Georgia in the final days of Georgia's hotly contested governor's election. On Thursday, media mogul Oprah Winfrey was in Cobb County stumping for Abrams, while Vice President Mike Pence appeared with Kemp at three rallies around the state.
MORE: Trump, Obama head to Georgia for closing weekend
Friday night, former president Barack Obama will speak at a rally at Morehouse College supporting Abrams.
On Sunday, President Trump will also be in Georgia campaigning for Kemp.