Georgia State Holds Off Ball State 31-19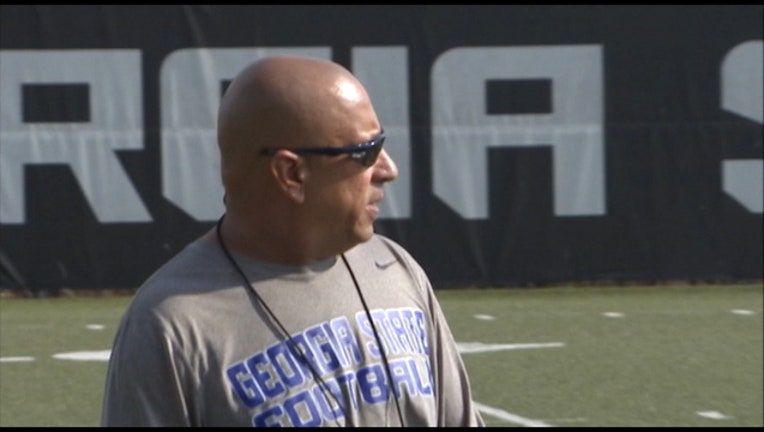 article
MUNCIE, Ind. (AP) - Nick Arbuckle threw for 412 yards and a touchdown, ran for two more, and Georgia State held off Ball State 31-19 on Saturday.
Arbuckle was 28-of-38 passing, and Robert Davis had nine catches for 125 yards and a touchdown.
Ball State (2-5) drew to within five points in the fourth quarter on Morgan Hagee's field goal and Riley Neal's 19-yard touchdown pass to Jordan Williams.
Georgia State (2-4) forced two punts and got the ball back with 3:26 left. Not content to kill the clock, Arbuckle threw deep to a streaking Donovan Harden for a 68-yard catch-and-run to the Ball State 1. Two plays later, Arbuckle plowed into the end zone to seal it.
The Cardinals led 10-7 early in the second, but Georgia State responded with a pair of 60-plus-yard drives, culminating in Davis' 11-yard touchdown reception and Arbuckle's 1-yard plunge, and led 24-10 at intermission.