Georgia quarterback Fromm breaks bone in non-throwing hand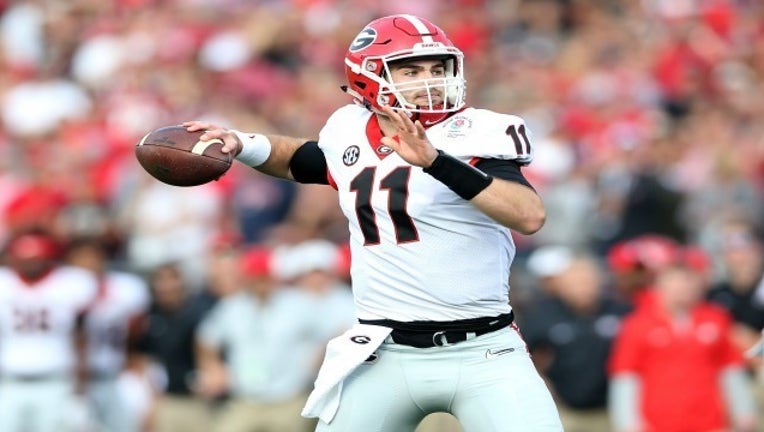 ATHENS, Ga - Georgia quarterback Jake Fromm broke a small bone in his hand, but it does not appear to be something Bulldogs fans should be too worried about at this point.
Per FOX 5's 247Sports UGA Insider Rusty Mansell, sources close to the Georgia football program say Fromm broke a "small bone" in his non-throwing hand. Those sources tell Mansell the injury is not expected to cause Fromm to miss any of the team's summer workouts, much less any activities once the team is officially back together in the fall.
There has been no official word from Georgia about the injury; though they would typically not make any official announcement during the summer about an injury.
One source added to Mansell that Fromm may have to wear a soft cast for a period of time. The sources did not get into the specifics of how the injury happened, though it was not football-related.
The quarterback from Houston County High School threw for 24 touchdowns and 7 interceptions during his freshman season in Athens. He helped lead the Bulldogs to the College Football Playoff championship game, where they lost to Alabama.
Quarterback will likely continue to be a focus for fans and observers when Georgia returns to the field this season, as the team added heralded recruit Justin Fields, a quarterback from Harrison High School. At the recent Atlanta Sports Awards, Fromm told FOX 5 he's enjoying working with Fields and their relationship is already strong.
The Bulldogs open their 2018 season at home against Austin Peay, September 1st. Kickoff in that game is set for 3:30 p.m.
For more of FOX 5 Sports' UGA insider Rusty Mansell's reporting on this situation, click here.