Game of the Week: Cedartown @ St. Pius X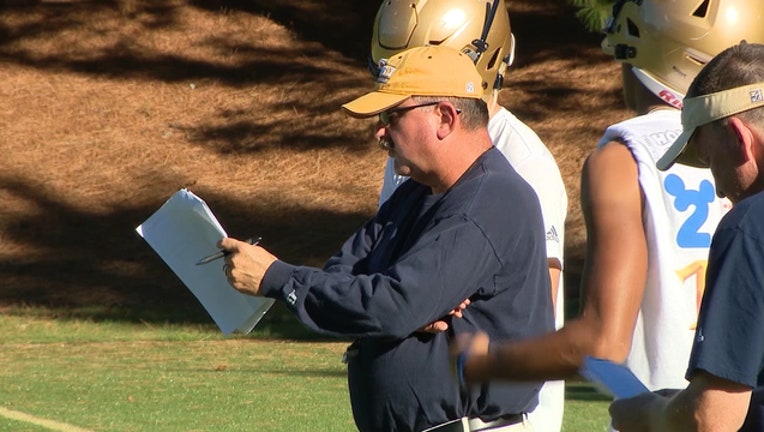 article
ATLANTA, Ga - St. Pius X Catholic School is celebrating their 60 year anniversary, and High 5 Sports is celebrating the very first Game of the Week at George B. Maloof Stadium on the Pius campus as Cedartown (5-5) visits the Golden Lions (9-1) in a first round GHSA playoff matchup.
"This is going to be a great test," said first year St. Pius Athletic Director Todd Mooney. "At this time of year you're going to run into good football teams no matter where you are on the bracket."
The Golden Lions are the number one seed in 8-AAAA, while the Bulldogs are the fourth seed in Region 5-AAAA. On paper, it appears Pius might have an easy night of it, but Cedartown has endured some very close losses to top notch competition, including a one point loss to second-ranked Cartersville.
Head coach Paul Standard, a fixture for 18 seasons at St. Pius X, uses the option offense to perfection. The Golden Lions rarely turn the ball over, a formula that's help Standard win seven region titles in his time at the Dekalb County school.
"There are so many moving parts to it," Mooney told High 5 Sports. "When you watch our offense, they just don't miss a beat- everything is technically sound. There's an inner drive that's contagious and it starts with an amazing group of seniors and a coaching staff that does a great job helping them find success."
Standard and his Golden Lions are in search of the school's first state championship since 1968- the year legendary head coach George Maloof coached St. Pius X to a 6-0 win over Gainesville in the 2A title game. So far, the 2018 team has shown an ability to beat quality opponents with wins over Westminster and arch-rival Marist.
Kickoff is set for 7:30 p.m. and High 5 Sports will have highlights and post game interviews on The Big Show at 11 O'clock.