Falcons see 'big improvement' in wide receiver Mohamed Sanu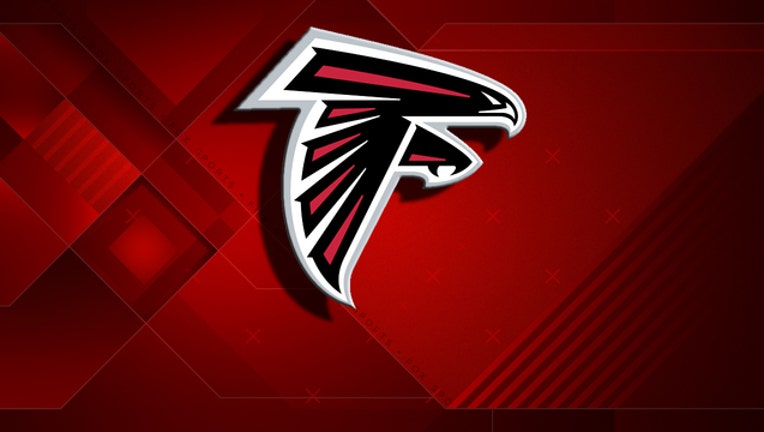 article
FLOWERY BRANCH, Ga. (AP) - There has been a big improvement in Atlanta Falcons wide receiver Mohamed Sanu.
At least in the eyes of teammate Julio Jones, who knows a thing or two about the position.
Sanu is in the second year of a $32.5 million deal and has become a reliable starter leaned on for his efficiency converting third downs, which explains the nickname he's had since college, "Third-Down Sanu".
But Jones said it took Sanu time to adjust to the Falcons standard.
"He's always been a great guy, worked hard and things like that," Jones said this week. "But he's just been working on his craft more."
Sanu acknowledged that he faced a learning curve when he signed with the Falcons. The six-year NFL veteran said it took time, but it has helped playing alongside Jones.
"Just learning from him, watching how he works, how he practices. Watching how he takes advantage of each rep, and not leaving anything out there," Sanu said.
The pro-bowler said Sanu has become a student of the game.
He has "a lot of talent, but you've got to work on it every day," Jones said. "He's been doing that. It's a big improvement from last year to this year with him. Both with his leadership qualities and his play on the field."
Sanu is coming off a 653-yard, four-touchdown season - and 121 yards and two touchdowns in the postseason - that helped the Falcons reach the Super Bowl. At 6-foot-2, 210 pounds, his blend of power and quickness makes him a reliable target in the slot.
One of his goals to get better was to enter camp in top shape. He was, and head coach Tom Quinn took notice.
"When he came back for the offseason bond, he was intent on throwing a hell of an offseason," Quinn said last week. "And that part of his game really came on, more fit, stronger, really like at the top of it heading into the offseason, which is not always easy to do . but for him he really went for it."
Jones and Sanu complement each other's skillsets.
Sanu's specialty is "being able to get open in man-to-man, sitting down in the zone, things like that," Jones said. "Mine is more take the top off type of deal, but we try to interchange those routes too, me and Mo."
At training camp Thursday, Sanu, clad in Charlie Brown-themed cleats, showed off his athleticism while playing catch with Jones, sometimes snagging balls with one hand. It is still unclear if Jones and Sanu will be on the field together Saturday when the Falcons host the Arizona Cardinals in their first game at Mercedes-Benz Stadium .
Jones, who had offseason toe surgery and has been held out of the first two games even though he has had full clearance in practice, could play against the Cardinals.
Sanu has approached this offseason differently knowing he has job security. He was so intent on getting a contract last offseason that he was behind the eight ball with his fitness.
"I didn't want to get hurt," Sanu said.
What a difference a year and a Super Bowl appearance can make. Sanu feels like he's in a different place and believes opponents should be wary.
"A lot of people are going to be in trouble," he said matter-of-factly, a "lot of people are going to be in trouble."
___
AP Sports Writer George Henry contributed to this report
___
More AP NFL: www.pro32.ap.org and www.twitter.com/AP_NFL