Falcons promote Marquand Manuel to defensive coordinator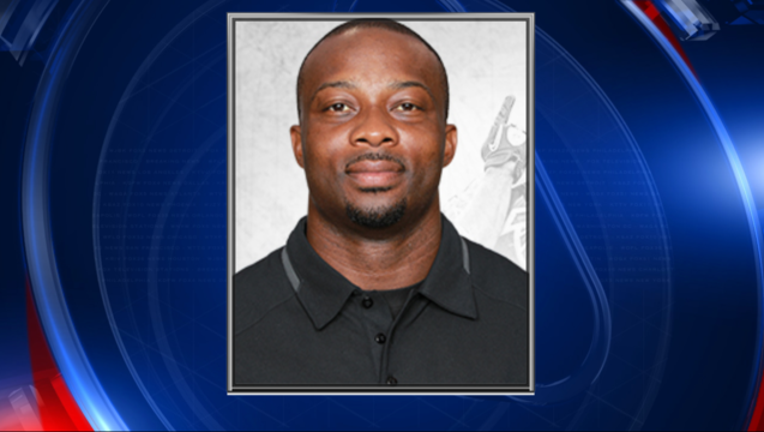 article
FLOWERY BRANCH, Ga. - Coaching changes continued with the Atlanta Falcons Friday as the team announced that Marquand Manuel will be promoted to defensive coordinator. Manuel was the secondary coach and senior defensive assistant for the Falcons. The team also announced changes at three other assistant coach positions.
The staff changes include naming Bryant Young as defensive line coach, Doug Mallory as defensive backs coach, and Raheem Morris as assistant head coach/wide recievers coach, and passing game coordinator.
Atlanta dismissed Richard Smith from the defensive coordinator position on Wednesday. Smith could remain with the Falcons in an advisory position.
The 37-year old Manuel followed Dan Quinn from Seattle to Atlanta in 2015. He served under Quinn as the assistant secondary coach when Quinn was the defensive coordinator with the Seahawks. Manuel played for eight seasons in the NFL. He was a strong safety from 2002 to 2009.
Manuel played for The Cincinnati Bengals, Green Bay Packers, Carolina Panthers, Detroit Lions, Denver Broncos and the Seattle Seahawks. The Bengals drafted Manuel in the sixth round in 2002.
Quinn took over play calling duties on defense from Smith during the 2016 season. It is unclear how much play calling Manuel will do. He interviewed for the Jacksonville Jaguars defensive coordinator position last offseason.
Young was a defensive tackle for the San Francisco 49ers, and was the defensive line coach under Quinn at the University of Florida in 2011 and 2012. Morris is entering his 15th year of NFL coaching experience while going into his third year with the Falcons. Mallory is entering his third season with the Atlanta Falcons, after spending last season as the Falcons defensive assistant/defensive backs coach and his first year with the Falcons as the defensive assistant/linebackers coach.
The Falcons will have two new coordinators heading into the 2017 season. The team announced Steve Sarkisian would take over as offensive coordinator after Kyle Shanahan was named the San Francisco 49ers new head coach. Sarkisian coached one game as offensive coordinator for the University of Alabama. 
The Falcons defense surrendered 466 passing yards and a 25-point lead to lose Super Bowl LI 34-28 to the New England Patriots.