Falcons looking for more decisive runs from rookie Hill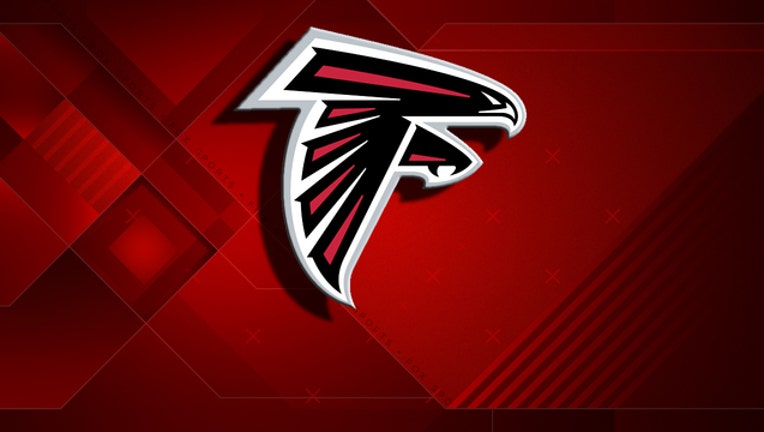 article
FLOWERY BRANCH, Ga. (AP) - Rookie running back Brian Hill is still adjusting to the speed of the NFL as he tries to win a backup job with the Atlanta Falcons.
The problem is there isn't much time in the preseason for Hill to make that adjustment.
Hill and Terron Ward are considered the favorites to win a backup job behind Devonta Freeman and Tevin Coleman.
Freeman, who left last Sunday's practice with concussion symptoms , won't play in this Sunday's preseason game at Pittsburgh. Coach Dan Quinn said Wednesday he expects Freeman, who agreed to a five-year , $41.25 million contract extension last week, to be cleared from the concussion protocol "the next couple days."
"It's not going to be a long-term issue," Quinn said.
Hill, a fifth-round pick from Wyoming, was too tentative in last week's preseason opener at Miami, when he ran for only 10 yards on nine carries.
Hill impressed Quinn on special teams against Miami. Ward, who ran for 48 yards, was better at finishing runs.
The Falcons want their running backs to be decisive and headed up the field after one cut.
There is no room in the team's blocking schemes for what Quinn called the "stutter" in Hill's runs against the Dolphins. Hill must show a more aggressive style in Sunday's game at Pittsburgh or risk falling behind Ward and possibly others.
"That's a real emphasis for Brian this week to make sure our tracks are correct," Quinn said.
Hill (6-1, 219) needs a bounce-back game to show he can be a complement to Freeman and Coleman. He said it's all about his timing.
"Sometimes coming in as a rookie you can approach the line way too fast or way too slow," Hill said. "One of the things I feel is very important is you've got to find the right pace, the way to approach the line on certain runs and know how long it's going to take. Some blocks take longer to develop than others."
Coleman is expected to start against the Steelers, but the emphasis will be the competition for the No. 3 job.
"We're definitely going to have most of the game," Hill said of the backups.
Ward, who ran for 151 yards in five games in 2016, said he is not focused on the battle for the No. 3 job.
"It puts more pressure when people say it's a competition," Ward said. "If you come out here and do what you're supposed to do, everything will take care of itself."
There was a change on the depth chart at running back. The team reached an injury settlement with B.J. Daniels (hamstring) and signed Jhurell Pressley, who spent time on the team's practice squad last season.
Last week the team signed running back Kelvin Taylor , the son of former NFL running back Fred Taylor.
NOTES: Quinn said he'll schedule a practice at the new Mercedes-Benz Stadium early next week before the Aug. 26 preseason game against Arizona, which will be the first event at the new facility. Quinn said he has been in the stadium only once this summer, before the new field was installed. He said players "haven't been inside. We're excited to show them that." ... WR Josh Magee was not in pads as he watched practice, apparently limited by an undisclosed injury.
___
More AP NFL: www.pro32.ap.org and www.twitter.com/AP_NFL