Collins' future with Falcons uncertain following suspension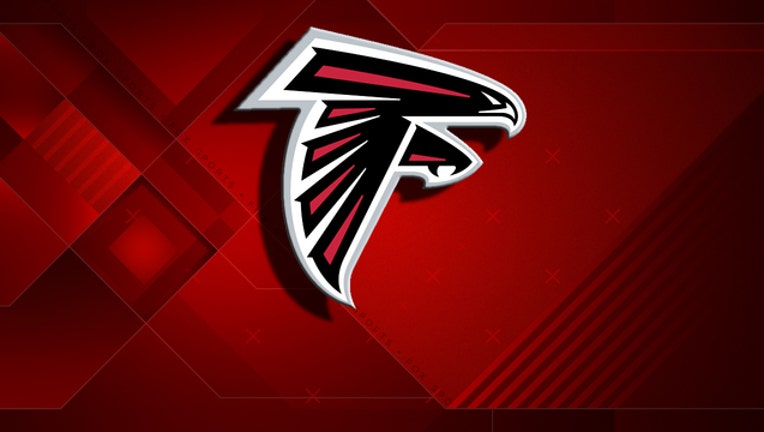 article
FLOWERY BRANCH, Ga. (AP) - Falcons coach Dan Quinn said Monday Jalen Collins' second suspension for a violation of the league's policy on performance enhancers has caused a "broken" trust that could cost the cornerback his spot on the team.
Quinn added that no decision on Collins' future with the team is "imminent." Collins participated in Monday's practice after his 10-game suspension to open the season was announced on Sunday.
It is the second straight year Collins has been suspended for the start of the season for an infraction of the league's policy on performance enhancers, following a four-game penalty in 2016.
Quinn said he and general manager Thomas Dimitroff will not rush the decision on Collins' future with the team.
"This is one where the disappointment for having the second repeat offense is stronger," Quinn said. "This just came through yesterday. The trust has been broken and we'll take all the time we need to make the best decision for the team."
Quinn said Collins broke one of the core team rules.
"We have three rules to the program and the first one is protect the team," Quinn said. "That did not take place in Jalen Collins' situation and now there are consequences for that."
Collins and Quinn addressed the team on the suspension. Collins told reporters "I know I let a lot of people down."
"Everybody is really disappointed, including myself," Collins said. "This is something that I've been struggling with. I'm working on it to put it behind me and I'm just ready to move forward."
Collins would not share specifics of the performance enhancer or say if it was the same one that led to the 2016 suspension.
Collins, a second-round pick in 2015, has said he failed drug tests for marijuana at Louisiana State. The Falcons gambled on Collins despite knowledge of those failed tests.
"They're not the same issues but they were red flags," Quinn said Monday. "Clearly decision-making is something that still needs to be addressed."
Even after he opened last season with the four-game suspension, Collins appeared to be on track toward rewarding the Falcons. He moved into the starting lineup after star cornerback Desmond Trufant was placed on IR with a torn pectoral muscle and had two interceptions. He had a key forced fumble and recovery in Atlanta's NFC championship game victory over Green Bay.
The first signs of a new problem for Collins in training camp came when he moved down the depth chart last week. Quinn confirmed Monday that demotion followed the first word from the NFL there had been another violation of the league's policy. Quinn said he kept that news quiet while Collins appealed the results.
Sunday's suspension meant hopes for a successful appeal had ended.
"I made a mistake and I'm going to learn from it," Collins said.
Star wide receiver Julio Jones said players have to keep their focus. The Falcons play at Miami in their preseason opener on Thursday night.
"We feel bad in that situation for anyone because it is a player-led team," Jones said. "But we're going to keep working. ... He's got his things he has to deal with and we as a team have got to keep getting better every day."
Collins likely will continue to see limited snaps in practice if he remains with the team through the suspension. The more important updates for Collins may come outside of football.
"Off the field, the trust issues, can we get back to where we it can be a trusting relationship," Quinn said.
If he remains with the team, Collins will be eligible to return to the active roster following the Falcons' game against Seattle on Nov. 20.
___
For more NFL coverage: http://www.pro32.ap.org and http://www.twitter.com/AP_NFL