Carrollton law firm divided between Falcons and Patriots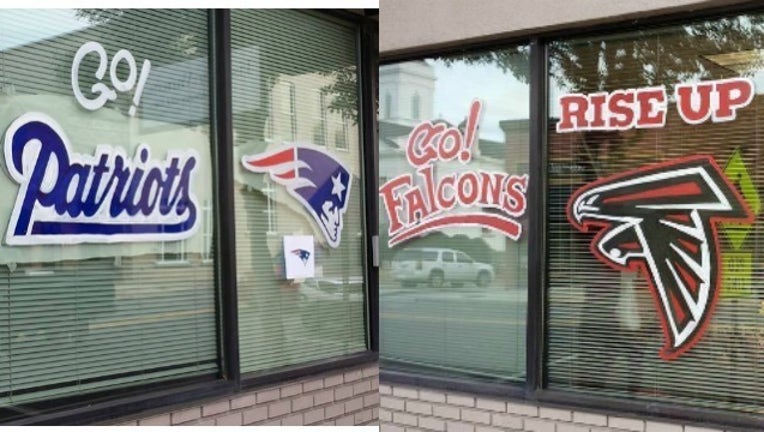 article
CARROLLTON, Ga. - A local law office is divided about who they want to win Super Bowl LI. Since Tisinger Vance, P.C. is based in Carrollton, many would think the obvious choice is the hometown team, the Atlanta Falcons, but there are more local ties to consider.
Two former Carrollton high school football players are heading to Super Bowl LI with their respective teams:  the Atlanta Falcons' long snapper, Josh Harris, and the New England Patriots' rookie cornerback, Johnathan Jones.
Employees at Tisinger Vance, P.C., where Jones' father works, say everyone is very excited for both players.
"They're both former Trojans and they went to Auburn [University] together…so we are rooting for them both," said Vickie McEwen.
But the office appears to be split about which team they want to take home the trophy.
In a show of support for both teams, the office had their storefront windows painted in support of both teams.
"We're a really small town and we're really excited to have former Trojans in the Super Bowl," said McEwen.
Super Bowl LI will be played at NRG Stadium in Houston, Texas on Feb. 5 at 6:30 p.m. Full coverage can be found on FOX 5 Atlanta.