Braves release former All-Star OF Nick Swisher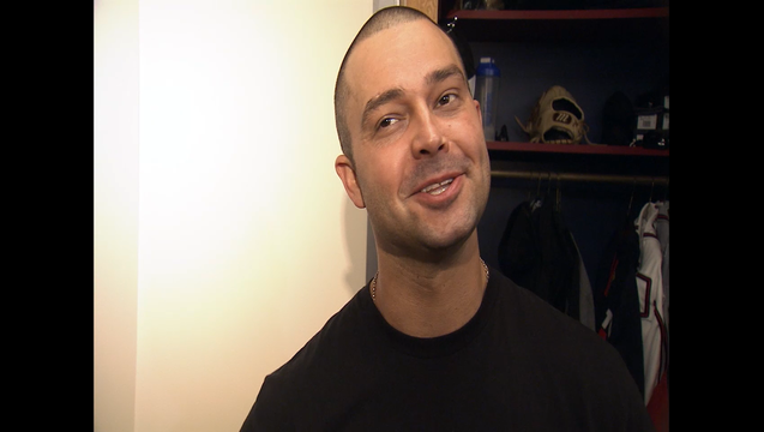 article
KISSIMMEE, Fla. (AP) — The Atlanta Braves released high-priced outfielder Nick Swisher on Monday, ditching a former All-Star whose numbers plummeted the last two seasons.
The team won't take much of a financial hit, even though Swisher is guaranteed $15 million this season. The Braves are set to receive a total of $14,631,148 from the Cleveland Indians by June 30 as part of last season's trade that brought Swisher and outfielder Michael Bourn to Atlanta for third baseman Chris Johnson.
Swisher hit just .195 with four homers and 17 RBIs in 46 games after coming to the Braves. There was no room for him on the roster after the team signed Kelly Johnson, Jeff Francoeur, Gordon Beckham and Emilio Bonifacio to contend for spots on the bench.
Also Monday, the Braves reassigned left-handed reliever Alex Torres to their minor league camp.
The 35-year-old Swisher had nine straight seasons with at least 20 homers, including a career-high 35 for Oakland in 2006. He was an All-Star with the New York Yankees in 2010 and also spent one season with the Chicago White Sox.
After signing a $56 million, four-year contract with Cleveland, Swisher hit 22 homers in 2013 but was plagued by injuries the following season. He batted just .208 with eight homers and 42 RBIs in 97 games.
In 2015, Swisher's average dipped to a mere .196 with six homers and 25 RBIs in 76 games for the Indians and Braves.
Torres had a 3.15 ERA and one save in 39 games for the New York Mets last season. He was sent down one day after the Braves acquired Eric O'Flaherty from the Pittsburgh Pirates to serve as their main left-handed reliever.
O'Flaherty was a key member of the Braves bullpen from 2009 until he underwent Tommy John surgery in 2013. The 31-year-old split last season between Oakland the Mets, and had signed a minor league deal with the Pirates last month that called for a $1.75 million salary in the major leagues if added to the 40-man roster.