Braves player trips jogging over chalk line, hurts knee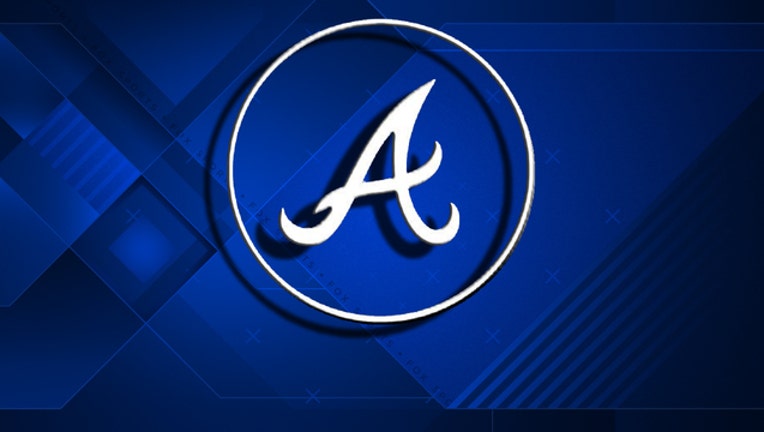 article
ATLANTA (AP) - Rookie shortstop Johan Camargo suffered a bone bruise in his right knee while jogging onto the field before Tuesday night's game against the Philadelphia Phillies.
Camargo was taking the field when his right knee appeared to lock as he reached down to grab a handful of dirt or touch the chalk on the first-base line. He fell to the ground on the infield grass.
The diagnosis was made following an MRI. The Braves initially said the injury was a hyperextended knee.
Camargo, on crutches after the game, attributed the injury to "bad luck."
"I do the same thing every time," Camargo said through a translator.
Camargo was unable to put weight on his right leg when leaving the field. He needed assistance from assistant trainer Jim Lovell and third base coach Ron Washington.
Braves manager Brian Snitker said he's never seen a player get hurt running onto the field.
"That was a first. What a way to start the day," Snitker said after the Braves' 5-2 loss.
Snitker said Camargo will be placed on the disabled list and is expected to miss two weeks.
Jace Peterson replaced Camargo in the lineup at shortstop. Camargo is hitting .292 with three homers and 19 RBIs.
The versatile Camargo became the regular at shortstop when top prospect Dansby Swanson was optioned to Triple-A Gwinnett on July 27. Swanson was hitting .213 with six homers and 35 RBIs when demoted.
Swanson was pulled out of Gwinnett's lineup on Tuesday night shortly after Camargo's injury, a possible sign he could soon return to Atlanta.
Snitker said a final decision on replacing Camargo will be made Wednesday, though he said Swanson "probably" will be recalled.
___
More AP baseball: https://apnews.com/tag/MLBbaseball