Braves end Dodgers' 11-game winning streak with 6-3 victory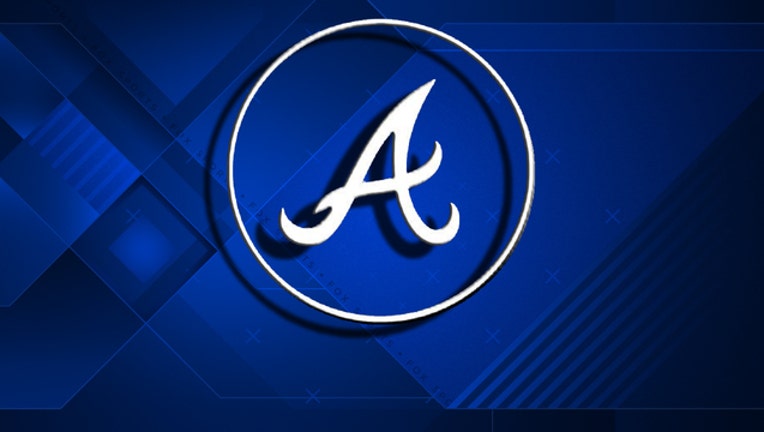 article
LOS ANGELES (AP) - Something strange happened to the Los Angeles Dodgers on Thursday night. They lost a game.
The Dodgers had their 11-game winning streak snapped with a 6-3 loss to right-hander Mike Foltynewicz and the Atlanta Braves.
"It's a weird feeling," manager Dave Roberts said. "It's different."
Winning is almost all the Dodgers have known of late. They had won 31 of their last 35 to build baseball's best record (66-30).
"Even until that last out, I thought we were going to find a way to win the game," Roberts said. "I guess we have to start another (streak) tomorrow."
Los Angeles fell behind 6-1 after four innings and never could mount a full comeback against Foltynewicz (8-5). He allowed three runs on six hits and two walks in 6 1/3 innings, striking out five.
"Really good job," Braves manager Brian Snitker said. "He had good stuff, was on the attack. It looked like he had a lot of confidence in what he was doing."
Rex Brothers, Arodys Vizcaino and Jim Johnson held the Dodgers scoreless over the last 2 2/3 innings.
Johnson closed for his 22nd save, helped by a splendid defensive play from Johan Camargo. With two runners on, the second baseman ranged into the outfield and made a difficult, twisting catch of a popup almost directly over his head for the final out.
Brandon McCarthy (6-4) gave up six runs and nine hits in four innings. McCarthy has failed to pitch into the fifth in three of his last four starts, and his spot in the rotation is in jeopardy.
Atlanta jumped out to a 2-0 lead in the first on Freddie Freeman's RBI single and Matt Adams' run-scoring double.
The Dodgers got one back in the bottom of the inning when Corey Seager doubled off the left-field wall and scored on Cody Bellinger's single.
Freeman singled home another run in the third.
After a walk to Nick Markakis, Kurt Suzuki hit a two-run homer in the fourth to give the Braves some breathing room. Ender Inciarte added an RBI single.
"The walk and home run by Suzuki put them in a good spot," Roberts said.
Yasmani Grandal hit a two-run homer in the sixth for Los Angeles, which had won 18 of its last 19 at Dodger Stadium.
The Braves were an unlikely team to hand the Dodgers their first loss overall since July 2. Atlanta had just been swept in a three-game series by the Cubs and had lost eight of nine at Dodger Stadium.
"Big, definitely," Freeman said.
McCARTHY STRUGGLES
Roberts said McCarthy was bothered by a blister that might have affected his command, but McCarthy said he's had it since the spring and it had no particular impact on his outing.
"Weirdly enough, I thought it was the best I've thrown in months," McCarthy said.
Roberts would not commit to McCarthy taking his next regular turn in the rotation.
"I think that's to be determined," Roberts said. "Obviously, you look at his last four starts, they were OK, not great. Once we get a little more clarity on the blister, then we can make a more educated decision."
ON A ROLL
The hard-throwing Foltynewicz is 5-0 with a 3.33 ERA in his last nine starts.
"I got away with some mistakes here and there tonight, and I made some good pitches, too," he said. "So overall a good night."
TRAINER'S ROOM
Braves: 2B Brandon Phillips left in the sixth with right hamstring tightness. Camargo slid over from SS to 2B, and Dansby Swanson entered at SS. Snitker said he expects Phillips to play Saturday. ... Freeman was back in the lineup after leaving Thursday's game with an illness. He still was not 100 percent, and Snitker said he was again prepared to remove Freeman if he felt too weak.
Dodgers: RHP Sergio Romo was designated for assignment and the team reinstated LHP Grant Dayton from the disabled list. The 34-year-old Romo was 1-1 with a 6.12 ERA and had appeared in only one game since June 30. Dayton missed 11 games with a stiff neck.
UP NEXT
Braves: LHP Jaime Garcia (3-7, 4.33 ERA) was scheduled to start Friday, but media reports indicated Atlanta was close to completing a trade that would send him to Minnesota. In a move that could be related, the Braves scratched Aaron Blair from his scheduled start Thursday for Triple-A Gwinnett.
Dodgers: LHP Alex Wood (11-0, 1.56) looks to remain unbeaten this season when he faces his former team. Wood has a 0.87 ERA in his last 10 starts, but gave up six runs (three earned) in his only career start against the Braves last season.
___
More AP baseball: https://apnews.com/tag/MLBbaseball