Bell hits 2 HRs, LSU beats Georgia in WCWS elimination game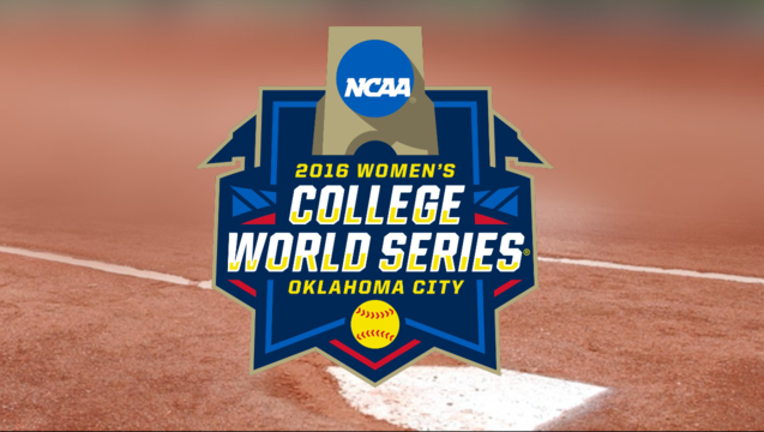 OKLAHOMA CITY (AP) - Bianka Bell's power display extended LSU's season.
The senior hit two home runs, and the Tigers beat Georgia 4-1 on Sunday in an elimination game at the Women's College World Series.
Bell hit a two-run homer in the first inning and a solo homer in the fifth off Georgia starter Chelsea Wilkinson. Bell said she just followed coach Beth Torina's instructions.
"I know coach is going to have a good plan for us and what we're going to go when we get up to the plate," Bell said. "I just try and get on base and rally for my team — same thing I've been doing this whole season."
Bell made an adjustment for the solo shot.
"I was just looking more down in the zone because she (Wilkinson) struck me out on the at-bat before on three inside low pitches," Bell said. "So I was just thinking, 'Get my barrel head up to the ball and just see it down and just make contact.'"
Georgia coach Lu Harris-Champer said it was just one of those days for Bell. Wilkinson, a senior, went the distance for Georgia (46-20) and gave up six hits and three earned runs.
"I think Bianka is a great player, just straight-up a really, really good player, great hitter, and she's brought a lot of heart for her team," Harris-Champer said. "She did an outstanding job today. I thought Chelsea pitched an outstanding game today, as well. Sometimes that's just what happens."
Carley Hoover pitched a complete game for LSU (52-17). She allowed three hits and struck out five. Torina said it was one of Hoover's best performances.
"They are a great offense, maybe the best offense in the SEC, and she kept them off balance all day," Torina said. "She did such a good job keeping us in it and just commanded the zone, commanded her pitches. I was really proud of her effort."
Georgia's only run came in the fourth inning, when Alyssa DiCarlo singled and scored on a fielder's choice.
Georgia, seeded 16th, was the lowest-seed team to make the world series field. The Bulldogs knocked off No. 1 seed Florida in Super Regionals, then kept it going by beating Florida State in its world series opener.
"So proud of this team in the sense and the way that they've just really overcome adversity and really became strong as a unit, and just really the love and belief and trust that they have for each other," Harris-Champer said. "They will always be special in my heart, and I'm just very proud of the women that they are."
LSU will play Oklahoma on Sunday night. The Tigers will need to win to stay alive.
___
Follow Cliff Brunt on Twitter: www.twitter.com/CliffBruntAP