Basketball finalist loses 3 players after arrests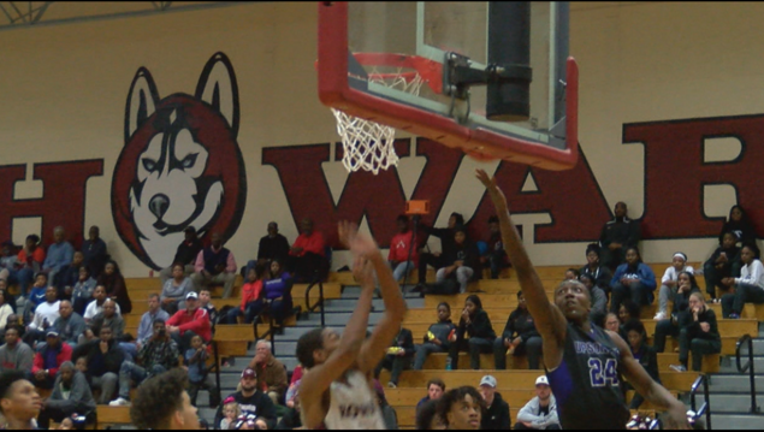 THOMASTON, Ga. - A finalist for the Class 4A Boys State Basketball Championship will have to play without three players, including a starter, in the championship game Saturday following their arrests.
Thomaston Police confirm the Saturday night arrest of three members of the Upson-Lee boys' basketball team and a fourth person not on the basketball team.
According to a news release from Thomaston Police Chief Michael Richardson, officers responded to 911 calls about four suspicious vehicles parked on 7th Avenue, with several people standing around them in the Greatest Generation Park area.
The first officer observed someone throw an unknown object behind a truck and detected an odor of marijuana in the area.
Police arrested the four and charged them with misdemeanor possession of marijuana.
The news release identified the three players as Ja'Corey Smith, Rodney Raines, and Otis Walker
The fourth person arrested, Hamilton Harrison, is not a member of the basketball team.
According to Thomaston-Upson Schools Public Relations Director Karen Truesdale, it is the district's policy to prohibit student participation in school activities following an arrest until the investigation is completed.
Truesdale said the three will not play in Saturday's championship game.
Upson-Lee (30-0) faces St. Pius X for the Class 4A Championship Saturday at Georgia Tech.
The defending 4A champions haven't lost a game since 2016.