Athens Academy Spartans Win Team of the Week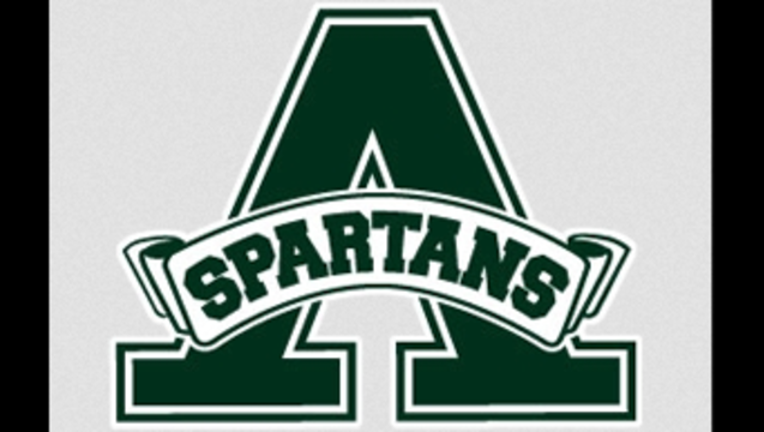 article
ATHENS, Ga. - The Athens Academy Spartans used a huge voting effort from students, faculty and family members to demolish the competition for Team of the Week on High5sports.com.
There's lots to be excited about at the Oconee County private school this week as the Spartans are also cheering on their volleyball team. The Lady Spartans travel to Savannah Wednesday to take on Calvary in the state semi-finals.
The Spartans football program has been around for nearly thirty years, earning seven region championships along the way. First year head coach Josh Alexander came over from Archer High in Gwinnett where he served as the school's offensive coordinator since its inception in 2009. Alexander has the Spartans on a roll at 7-1 this season, their only loss coming to a very tough Prince Avenue Christian team two weeks ago. Athens Academy hosts 6-2 Hebron Christian Academy in an important region matchup on Friday night.
Paul Milliken and the Good Day Atlanta road crew will celebrate all the positive things happening at Athens Academy during a Thursday morning pep rally at the school.