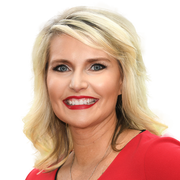 Lori Geary
Georgia Gang Moderator
Former Emmy Award winning political reporter Lori Geary became moderator of FOX 5's weekly public affairs program "The Georgia Gang" in March 2019. Lori has spent decades in the media industry covering local, state and national campaigns along with state government. Lori joined the reporting team of WSB-TV in 1997 while anchoring at CNN Headline News. In addition to hosting "The Georgia Gang", Lori stays active in the broadcasting world as a panelist for Georgia Public Broadcasting's "Political Rewind." Her expertise is now in media training, media strategy, corporate communications, crisis communications and storytelling.
Lori was named "One of the Best State Political Reporters" by the Washington Post and "One of the Most Influential Georgians" by James Magazine. She has won several awards from the Society of Professional Journalists and the Georgia Associated Press. She is also proud of the two Emmys she received during her tenure at WSB-TV along with a Telly for her investigative work in Haiti. Lori was also a 2018 Telly Award winner for a video production focusing on the life of African-American entrepreneur Alonzo F. Herndon. Lori has received top honors from the League of Women Voters and Common Cause Georgia. She is also a 2006 graduate of Leadership Atlanta.
Lori majored in Broadcast Journalism at Syracuse University's Newhouse School of Communications. Lori graduated magna cum laude in three years and started her first reporting job at WRDW-TV. Lori then moved to Raleigh, North Carolina where she covered politics for three years before her career brought her to Atlanta.
Lori currently serves as Chairwoman of the Board of Directors for Sunshine on a Ranney Day. The 501(c)(3) nonprofit provides dream home and room make-overs for children with special needs. With the help of Lori's leadership, the charity continues to raise $1 million annually and has completed more than 85 home renovations across Georgia. Lori also serves on the Advisory Board of the Zell Miller Foundation, a 501(c)(3) focusing on developing young leaders committed to public service.
Lori lives in Atlanta with her husband, Bobby, two children and two dogs.