Young people in one Atlanta neighborhood now have a new place to call their own.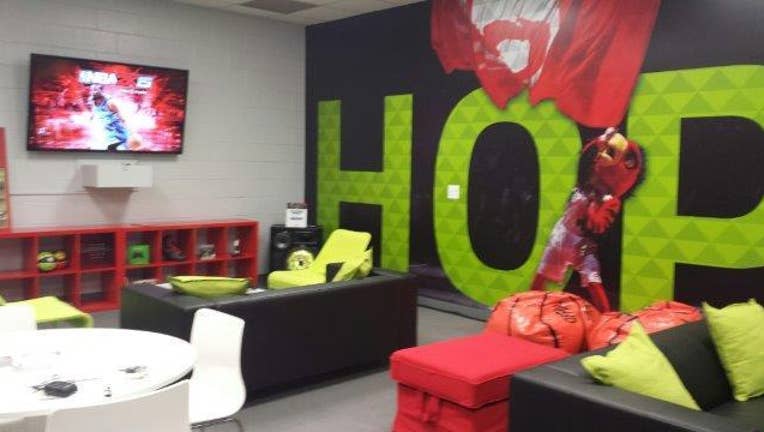 The Atlanta Hawks Foundation unveiled a new teen room Saturday at the recreation center at Pittman Park.
 The foundation re-imagined the room in Hawks red, black and volt green.  The project took two weeks of non-stop work.  
"Everything from stuff that you see to what you don't see.  So, electrical was done, flooring," explained Andrea Carter, director of corporate social responsibility for the team.
 The room now has defined work and play areas with state-of-the-art technology, including gaming systems and tablets.
"We've given them a space to go out and reach out to other young people to bring them back into this community," said Annika Holder, from Atlanta's office of recreation.  "An investment in this space  today, is certainly an investment in our future."

Armoni  Howard, 13, was one of the first students to see the transformation.  

"I'm very excited about the room," said Howard.  "It brings pride and joy and I'm really happy that they made this for us and the community."
This was the third park renovation the team unveiled this summer in the metro Atlanta area.