Residents concerned about continuous burglaries in Woodland Hills neighborhood
DEKALB COUNTY, Ga. - DeKalb County police officials say they've cleared dozens of cases and made several arrests related to break-ins across the county since mid-July. For some residents in the Woodland Hills community, burglaries continue to be a problem.
At least half a dozen burglaries have been reported in the Woodland Hills neighborhood since the start of the summer. Neighbors are now asking for the public's help identifying the suspect in the latest of those caught on surveillance video.
"This is becoming a serious problem because it hasn't been one or two houses," said resident Skyler Lupton-Smith. "It's been almost every week now it's a new house."
Lupton-Smith says her family's home in Woodland Hills was among two new houses targeted by burglars around Labor Day.
"We were out of town for about 10 days, and the day before we were supposed to get back we got a notification that the police were at our house because our alarms had gone off," she said.
She tells FOX 5 she was stunned when she got the call that police found her home ransacked.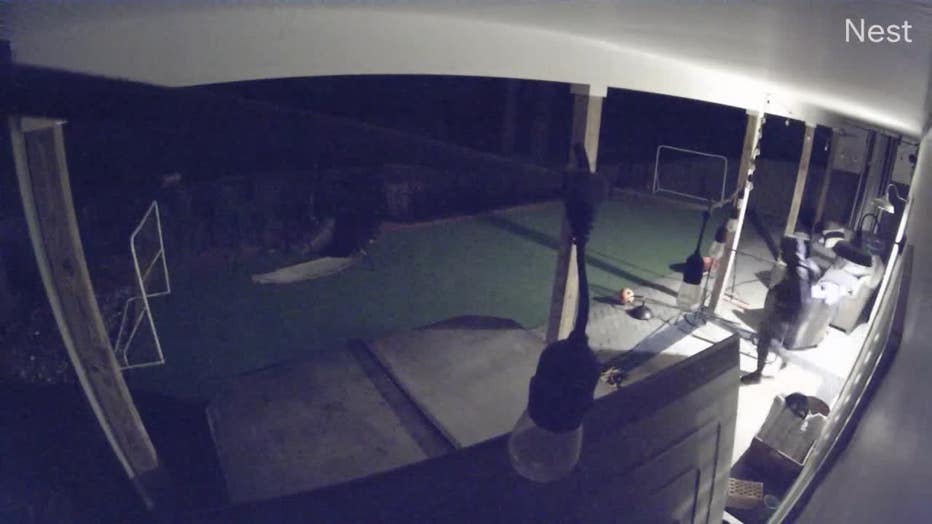 "This was our first break-in. Before that, we've never had any crime or any issues like that in our neighborhood before this," she said. "The man had entered by jumping through other people's backyards to enter our backyard, based on our surveillance footage."
While nothing appeared to be missing in her case, surveillance video from a break-in at a second home shows a man in a ski mask leaving with a safe in-hand.
Neighbors say they believe the same person was captured on surveillance video in a separate burglary weeks prior.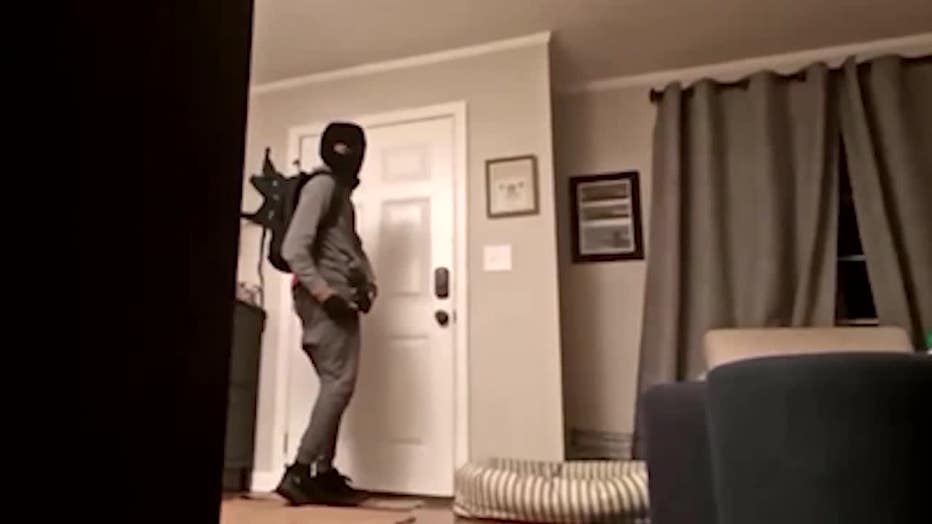 "I think it's really scary, especially because this is happening late at night," she told FOX 5. "It's just really scary to have someone in your backyard obviously trying to break in."
DeKalb County Police have not confirmed whether they believe it's the same person, but say break-ins have been an ongoing issue across the county. A crime prevention initiative by the department resulted in 22 arrests and 44 cases being cleared. They also recovered 25 stolen vehicles and 11 stolen firearms.
Woodland Hills Residents say they want to see a more aggressive approach from police with more patrols in their neighborhood.
DeKalb County police say the investigation is ongoing.
If you have any information or recognize the person in the surveillance videos, you can send an email to WoodlandHillsTipLine@gmail.com.