Will Hemy Neuman testify against Andrea Sneiderman?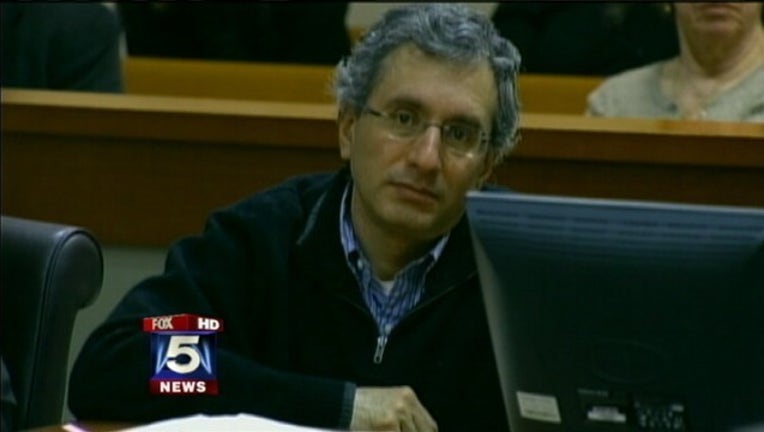 article
Days after Andrea Sneiderman was indicted as a co-conspirator in the murder of her husband, attorneys for the man convicted of the crime are talking about the charges.

Hemy Neuman is serving a life sentence for the November 2010 murder of Rusty Sneiderman outside of a Dunwoody daycare. During his trial last winter, his attorneys and prosecutors alluded to the fact that Andrea played a part in the crime.

His attorneys say that if Hemy Neuman is called to the stand in that trial, he will detail his alleged affair with Andrea Sneiderman and offer evidence that she manipulated him into killing her husband.

The attorneys say that Neuman saw a side of Andrea Sneiderman during his trial that he never knew.

"I think it's fair to say that he's learned a lot during the course of the trial that he didn't know during the course of their relationship," said Bob Rubin, one of Neuman's attorneys.

That's part of the reason he'll testify against her if DeKalb County District Attorney Robert James calls him to the stand, according to his attorneys. Doug Peters, one of the men representing Neuman, would not say if the attorneys had any contact with James.

"In terms of any correspondence back and forth with the district attorney, we don't really feel it's really proper to answer that question right now," said Peters.

Neuman's attorneys say they expected a grand jury to indict Sneiderman sooner than she was. They believe her trial could help them get an appeal and another chance to argue Neuman was not guilty by reason of insanity.

"We will watch this case very carefully, because we think that the more the truth comes out, as this case progresses, it can hopefully help us," said attorney Scott Key. "We're just looking for any evidence that further confirms what we have been saying all along, which is that Andrea Sneiderman is responsible for what happened in this case. As Mr. Peters said during the course of the trial, while Mr. Neuman might have held the gun, Andrea pulled the trigger and we're looking for more evidence of that."

After last Thursday's indictment, James would not say if he intends on calling Neuman to the stand.

Andrea Sneiderman is currently in the DeKalb County jail waiting for her bond hearing later this month.