White County deputies make significant drug bust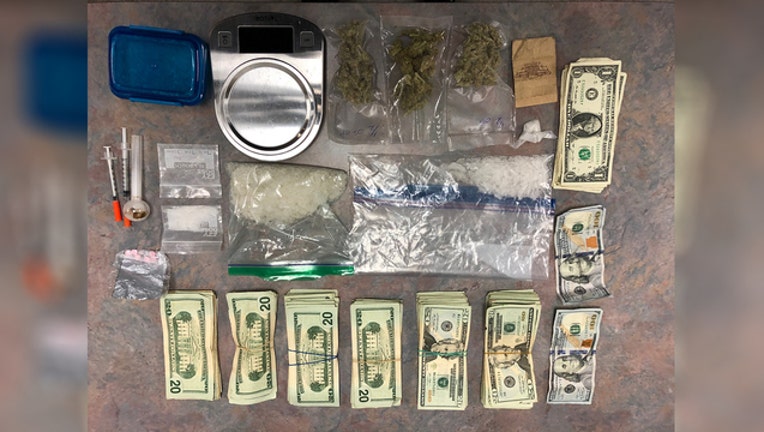 WHITE COUNTY, Ga. (FOX 5 Atlanta) - Deputies in White County said they made a significant drug bust Wednesday morning.
The White County Sheriff's Office said one of their deputies was patrolling an area along Daybreak Road in Cleveland, Georgia when it spotted a vehicle driving with its headlights off. The deputies said he approached to find two people outside the vehicle in the rain and dark. Investigators said the deputy believed he spotted one of the men throwing a small amount of methamphetamine onto the floorboard. That's when he called in the Appalachian Regional Drug Enforcement Office.
The task force said they found about six ounces of meth, two ounces of marijuana, various prescription pills, and $4,677 in cash. The task force said the street value of the drugs totaling to about $20,000.
Melissa Jane Grizzle, 41, of Alto, David Bryan Ferguson, 38, of Flowery Branch, and Cassandra Lynelle Medlock, 28, of Sautee Nachoochee, were booked into the White County Detention Center and charged with trafficking methamphetamine and possession of marijuana with intent to distribute.