Airlines working to recover after weather delays at Atlanta airport
ATLANTA - Airlines at the world's busiest airport are working to sort out overnight weather-related delays that led to long times and frustrated passengers Monday morning.
As of 6 a.m. Monday, over 220 flights have been canceled and several dozen are delayed at Hartsfield-Jackson Atlanta International Airport.
A spokesperson for the airport told FOX 5 overnight that the severe weather was to blame for the disruptions.
Those delays have left hundreds of passengers stranded.
And for those who made it on the plane, a nurse flying to Las Vegas said they didn't get very far.
"This plane was filled with children, young, old - you name it - and they make us get off the plane and say, 'Yeah we don't have a pilot,'" Jennifer Stalmann said. "Twenty minutes later they send us a text saying it's for weather, so now they don't have to compensate all these families and all these people who don't have anywhere to go."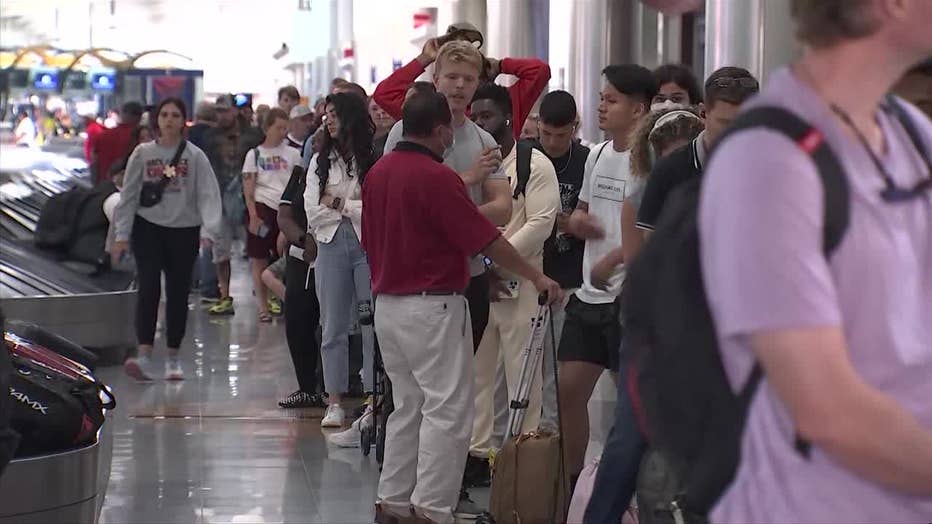 Stalmann called her experience the worst traveling day she's ever had.
"Two hours later, there are no rental cars, there are no hotels, there are no Ubers. You can't even get your luggage if you wanted to drive back," she said. "At least I have a pillow and a blanket because I travel for work every single week."
In a statement, a representative for Delta says the airline is working hard to get service back to normal.
"We apologize to our customers who've experienced delays to their travel plans," Delta said.