WATCH: Tripp Halstead Lifts Legs to 'Happy and You Know It' Song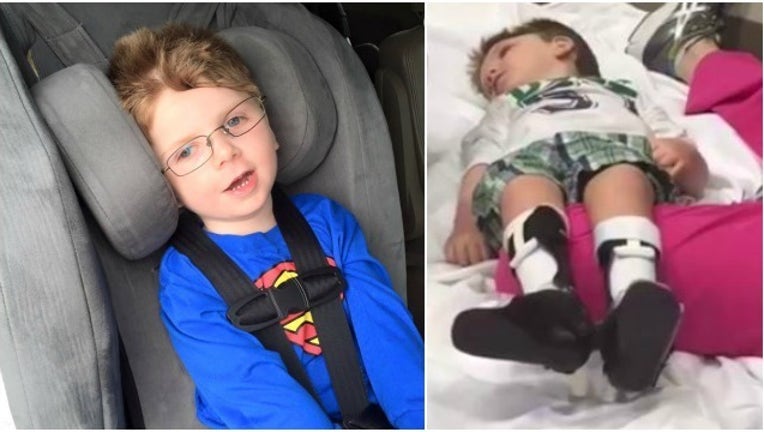 People from around the world are rooting for a metro Atlanta boy who suffered severe brain injuries in October of 2012. 
On Facebook Wednesday, Stacy Halstead posted an inspiring video of her son, Tripp Halstead, at therapy. 
"Tripp is doing really good with the 'Happy and you know it' song," said Halstead. "He had already lifted his arms and here is a video of him lifting his legs to the song."
You can hear cheers as Tripp successfully lifts his legs in the video. 
Tripp was critically injured when a tree limb fell on him outside his Winder day care center and spent months at Children's Healthcare of Atlanta following the incident. 
"He has been so happy this morning and so have I," Halstead said. 
The Facebook went on to say it's day four in the Hyperbaric Oxygen Chamber. On Monday at a neurology appointment, FOX 5 News spoke with the Halstead family about Tripp's new therapy, which exposes the body to 100 percent pure oxygen at a pressure greater than what you would normally experience. They hope this will open up damaged brain cells and help Tripp heal faster. 
According to Halstead, her son has made enormous strides in the last month and can now lift his own head.
"That's why we chose this time to try it because he is making such good progress and we're hoping this [will] just push him a little bit more over the edge," she said.
Watch the latest Tripp Halstead update in the video above! You can also keep up with his updates on Facebook. 
"Thank you all for your prayers and support," Halstead said at the end of the latest post.