WATCH: kangaroo intrudes Australian pro golfer's practice session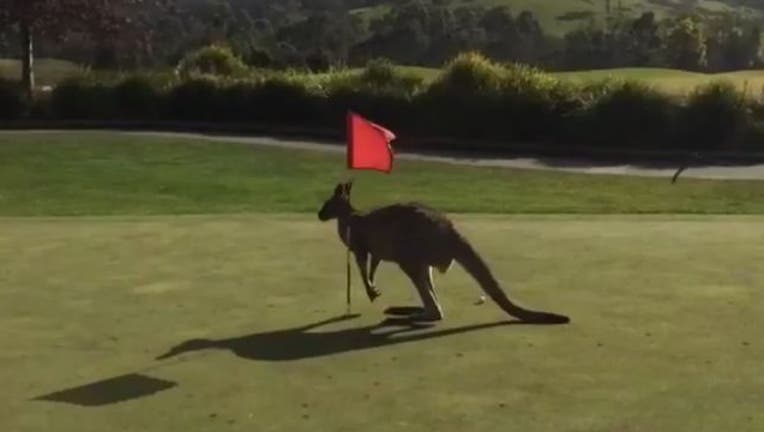 Australian pro golfer Daniel Popovic had an amusing intruder during practice when a kangaroo invaded the chipping green at the Heritage Golf & Country Club in Victoria, Australia. This rather large fellow seems to have a thing for flags, as he bounces from one to the other on the practice green, much to the amusement of Popovic.
Uploaded to Twitter on August 3, this video had been retweeted almost 950 times at the time of writing.