WATCH: 7-year-old boy punches robbery suspects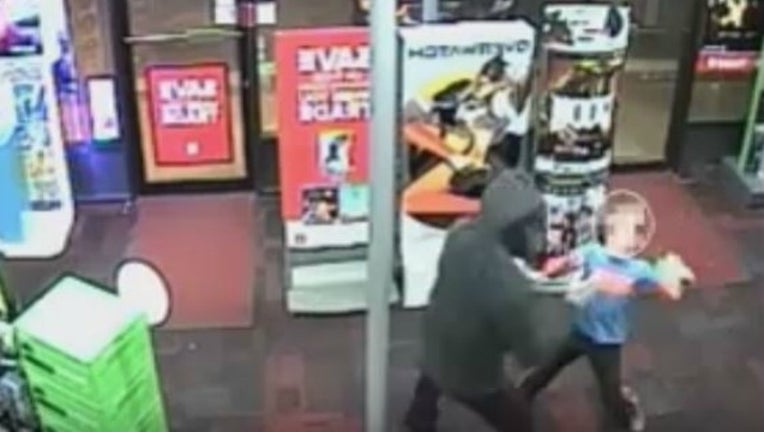 (STORYFUL) A seven-year-old boy attempted to stop a robbery in Silver Spring, Maryland, on Friday, May 20. Montgomery County police released surveillance video of the robbery on Thursday, May 25, in hopes the public can identify the masked suspects.

The two suspects were armed with handguns when they entered the GameStop just before 9pm, and one of them ordered the three customers, including the boy, against the wall near the counter. The video shows the boy punching the suspects before being pushed aside.
The suspects ordered the two clerks to the floor while they took an undisclosed amount of cash and items, according to police.
The boy's parents, who were in the store at the time of the robbery, spoke to local media saying their son is tough, and his instincts took over during the robbery.
APP USERS: Watch video here