Was Orlando gunman sexually conflicted? And did it matter?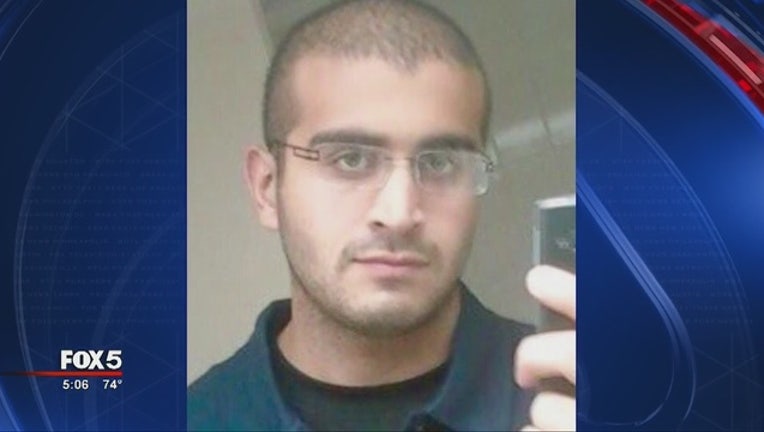 article
NEW YORK (AP) — Was the Orlando nightclub gunman part of the local gay dating scene? As investigators ask that question, activists and academics reflect on a phenomenon that has been documented: Some men who profess to disdain homosexuality have covertly engaged in sex with other men.
Over the years, there has been a string of politicians and pastors who publicly opposed various gay-rights initiatives, and eventually were implicated in furtive same-sex liaisons.
The Rev. Ted Haggard, a prominent evangelical megachurch pastor in Colorado who opposed same-sex marriage, was forced out of his job in 2006 after a male escort alleged Haggard had paid him for sex. Sen. Larry Craig of Idaho, a consistent foe of gay-rights legislation, pleaded guilty to disorderly conduct in 2007 following his arrest in a Minneapolis airport men's room where an undercover officer suspected him of soliciting sex.
It's not yet known if Omar Mateen, killed in a gun battle with police during Sunday's attack on a gay nightclub in Orlando, had any sort of internal struggle related to sexual identity.
His father has suggested he may have acted out of anti-gay hatred, and was not gay himself. Meanwhile, the FBI is investigating reports that Mateen was a regular at the nightclub and had used gay dating apps.
Even if it turns out that Mateen, a Muslim, had engaged in gay sex, and was conflicted about it, there is no track record to suggest that would be a trigger for a massacre. Gay-on-gay violence is not uncommon, but much of it is in the form of intimate-partner violence, not attacks on strangers.
"It is very rare that homophobia turns into something that is so hateful," said Dr. Marshall Forstein, a Harvard Medical School psychiatrist and president of the American Psychiatric Association's lesbian, gay and bisexual caucus.
"We don't know whether he (Mateen) was casing the joint, whether he was trying to find victims on the websites or whether he was trying to deal with internalized feelings" of homosexuality, Forstein said.
Sarah Kate Ellis, president of the LGBT advocacy group GLAAD, said any further revelations about Mateen's sexuality wouldn't alter the fact that the LGBT community — and the core values of America — had suffered a horrific attack.
"Whether the gunman's homophobia spurred from hatred of others or hatred of himself, this is homophobia all the same," she said in a statement. "And it's sadly just the latest example of homophobia turning to horrific violence, just as it has for decades."
Psychological studies have shown that some men with repressed same-sex desires may express anti-gay views, especially if they grew up in families that opposed homosexuality.
Dr. Jack Drescher, a New York-based psychiatrist with expertise in sexual-identity issues, cited a 1996 study at the University of Georgia that tested the sexual arousal of men exposed to imagery of gay sex. It found that men with antipathy toward gays had higher arousal levels than men who were accepting of gays.
However, Drescher said there's been relatively little subsequent research to explore the topic of anti-gay sentiments among men sexually attracted to other men.
"It might make common sense, but I don't think it's been very well studied," Drescher said. "And rarely do you see this level of violence — it's not a typical response."
Douglas Haldeman, president-elect of the California Psychological Association, also has reviewed the Georgia study.
"It did suggest that some people cannot tolerate their own homoerotic responses," he said. "Their cultural beliefs, their society, has caused them to internalize their feelings."
Michael Newcomb, a Northwestern University psychologist who studies health disparities in the LGBT community, said even if the shooter was struggling with his own sexuality, it's likely many other factors led to the massacre.
"People who are struggling to come to terms with their sexual identity do at times react to that by doing the exact opposite, which could be to become more masculine or more vocal about their ideals of a traditional family," he said. "There are so many societal factors that can lead to mental health problems just by living in a society that devalues being lesbian, gay, bisexual or transgender."
That may sometimes lead to violent outbursts, but not to the extreme of the Orlando massacre, he said.
The Orlando attack, which left 49 people dead in addition to Mateen, occurred just two weeks ahead of the one-year anniversary of the U.S. Supreme Court ruling legalizing same-sex marriage nationwide.
That ruling, and increasing acceptance in many other realms of U.S. society, have empowered many people to come out as gay at earlier ages and to be more comfortable with that decision, according to gay activist Wayne Besen, a Florida native now based in Chicago.
"When I came out in 1988, I felt alone, like I was the only one," he said. "Nobody says that anymore. Everyone knows there's a community out there, that people are out and happy."
However, he said there are pockets of U.S. society, for example in households where homosexuality is viewed as sinful, where young people still struggle with whether to come out.
"For someone who grew up in an extremely anti-gay atmosphere, with parents saying that if they had a gay child they would shun them, that creates profound psychological damage," Besen said. "They may want to come out but they can't."
For any such young person, he suggested, it would be deeply frustrating to be in the closet while observing the growing number of gays and lesbians living openly and confidently.
"It's out there and in your face and hard to avoid," he said.
___
Tanner reported from Chicago.
___
Follow AP National Writer David Crary and AP Medical Writer Lindsey Tanner on Twitter at http://twitter.com/CraryAP and http://www.twitter.com/LindseyTanner . Her work can be found at http://bigstory.ap.org/content/lindsey-tanner
___
This story has been corrected to show the activist's surname is spelled Besen, not Bessen.