VIRAL: Woman confronts man for using food stamps at Walmart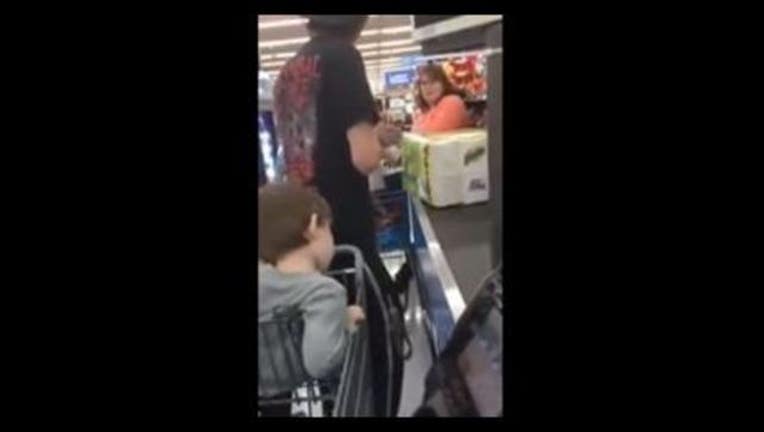 article
(FOX NEWS) - *This story and video contains language some may find offensive*
A video posted to YouTube appears to show a woman confronting a man at Walmart for paying for his groceries with food stamps.
The video, which has quickly gone viral, shows the woman standing behind the man, who was at the checkout counter with a child. The two had apparently already exchanged words, in front of children, as the video started.
"I put in 50 to 60-hour weeks," the man said. "I'm trying to provide for my family." He told her to, "Deal with it, b****," and asked her to mind her own business.
"I don't have to. It's a free country, remember?" the woman countered. "If I'm gonna pay for all your s***, the least I can do is talk."