Viral video of 4-year-old singing with her dad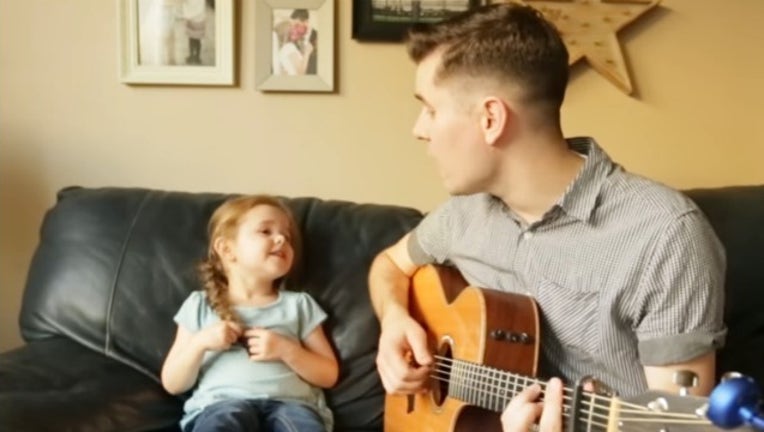 article
This is possibly the cutest daddy-daughter duo ever.
Four-year-old Claire and her dad, Dave Crosby, posted a YouTube video of the pair singing an acoustic version of the Disney classic, "You've Got a Friend In Me." The video has been viewed over 8.1 million times.
The Crosbys have a Youtube channel, where you can find little Claire singing tons of other tunes.
Take a listen to this adorable duet:
Online
------------------
Claire Ryann: https://www.facebook.com/tinymusician/?ref=bookmarks
Dad: https://www.facebook.com/MusicByCrosby/
YouTube: https://www.youtube.com/channel/UCfrREf-q6PbTxNgsB5XAp6A?sub_confirmation=1