Viral: Seal falls madly in love with toy replica of its self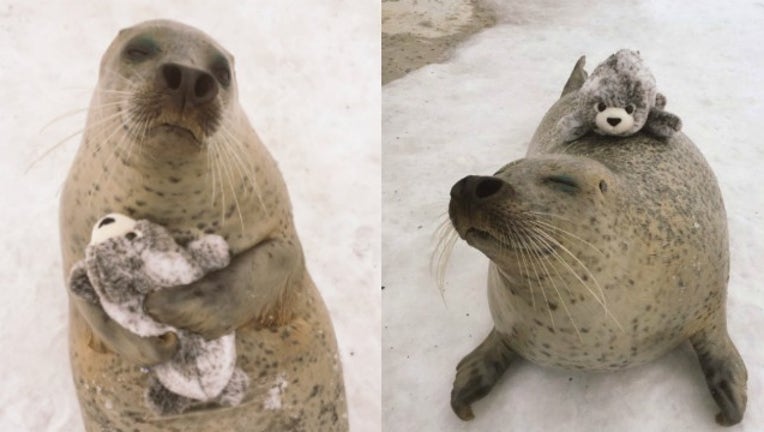 A seal is cute, but a seal playing with a toy seal- that's even cuter. 
Photos from Mombetsu Land in Japan of a seal delightfully playing with a small plush toy seal are going viral. 
The tweet has already been shared nearly 25 thousand times.