Villa Rica police officers jump in to save toddler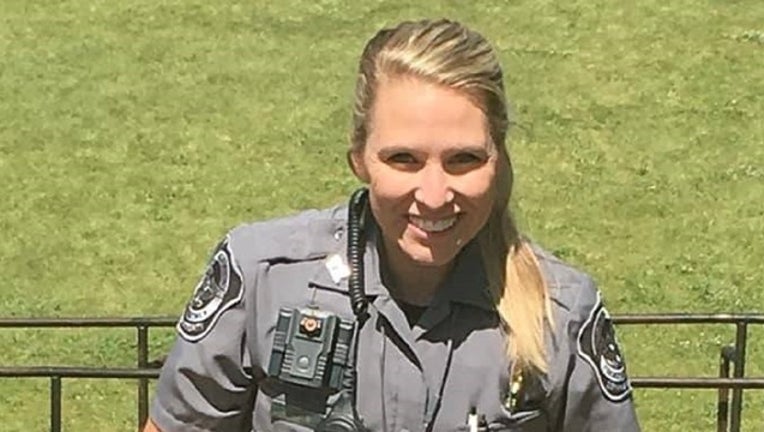 VILLA RICA, Ga. (FOX 5 Atlanta) - Two Villa Rica police officers are being called heroes after helping to save the life of a toddler. The Villa Rica Police Department posted about the incident on their Facebook page Thursday.
Officer Amber Troglin and Officer Sam Short were having lunch at Chick-fil-A on Thursday when they were waved down in the parking lot and directed to a 2-year-old girl. The toddler was acting sick and vomiting before passing out, police said.
The officers performed first aid and called for an ambulance. When they discovered there was an extended delay in a medic to respond, the officers place the mother and child into a patrol and they all drove together to Tanner Hospital.
The young girl later regained consciousness and while she was still being treated, the officers returned to give her a teddy bear.
"Captain Shaddix wishes to recognize and thank both officers for their quick action and decision making," the Facebook post read. "While it is not normal for the officers to transport medical patients in the patrol car, in this case it was the right thing to do and possibly saved the child's life."
Some may recognize Officer Amber Troglin from a previous story. The school resource officer was working the playground at Villa Rica Elementary School last school year when a 5-foot-long snake slithered its way among the children, causing a fright. Officer Troglin immediately jumped in, grabbed the snake with her bare hands, and took the snake safely away from the playground.