Video, photos of giant tiger shark caught on North Topsail Beach goes viral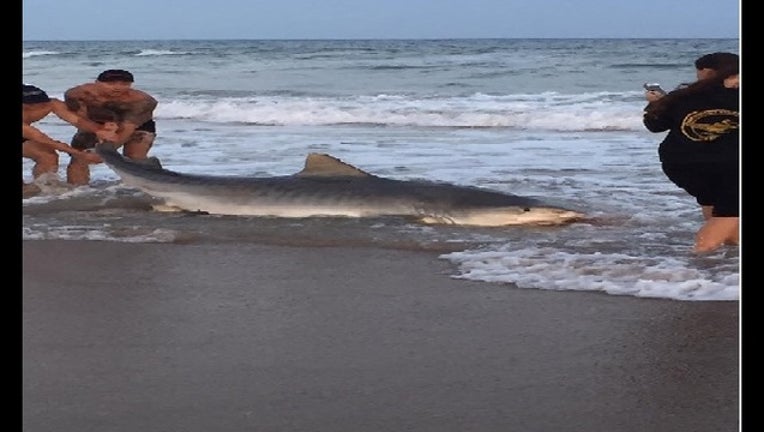 article
Facebook is in a feeding frenzy over photos and video of a giant tiger shark caught Wednesday off North Topsail Beach.
Photos and video of the 13-foot shark were posted to Facebook and have been shared more than 15,000 times in less than 24 hours.
The photos and video were posted by Laura Harrell.
WATCH: Hungry shark chases tarpon in Tampa Bay
In the video, you can see people cutting line from the shark's mouth as they haul the monster fish from the shore line back into the ocean.