VIDEO: DA comments on Andrea Sneiderman indictment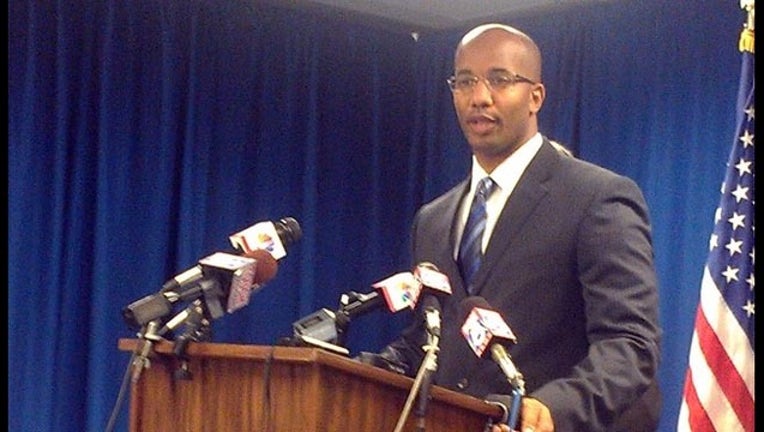 article
DeKalb County District Attorney Robert James announced a 19-page Grand Jury indictment against Andrea Sneiderman containing eight counts, including malice murder and criminal attempt to commit murder.

CLICK ON THE VIDEO ABOVE TO WATCH THE FULL NEWS CONFERENCE.

LINK: READ THE 19-PAGE INDICTMENT

Below is the text of the full statement read by James:

Good afternoon,

On November 18, 2010, Hemy Neuman shot and murdered Rusty Sneiderman- a 36-year-old businessman and father of two in the parking lot of his son's day care center in Dunwoody, Georgia.

Today, at 10 a.m. a DeKalb County grand jury returned an eight-count indictment for Andrea Sneiderman.

Ms. Sneiderman was placed under arrest earlier today and is currently being booked at the DeKalb County jail.  

The indictment, returned by the grand jury earlier today, is being filed with the DeKalb County Clerk of Superior Court.

Outlined in the 19-page indictment are 8 counts that I along with Chief Assistant Don Geary are prepared to argue in a court of law...The counts are as follows:

Count 1 Violation of the Georgia Racketeer Influenced and Corrupt Organizations Act

Count 2 Criminal Attempt to Commit Murder

Count 3 Malice Murder

Count 4 Insurance Fraud

Count 5 & 6 Making A False Statement

Count 7 & 8  Perjury

Our collective goal is to continue to seek justice and preserve the public safety of our community, not only for the Sneiderman Family but for anyone who has lost a loved one because of violent crime.

We will not try this case in the media nor will discuss the evidence that will be presented at trial.

Our job is to present the facts, the truth and to seek justice.

As many of you know, procedurally, an Arraignment Calendar is the next step...and if the defendant does not plead guilty at the arraignment calendar, then it would be bound over to a trial calendar....my Chief Assistant DA Don Geary and I are prepared to move forward with a trial...

Again, to ensure the integrity of this case, I will be unable to answer any questions from the media as it pertains to the evidence.  Thank you.