These updated astrovans will carry Artemis crews to the launch pad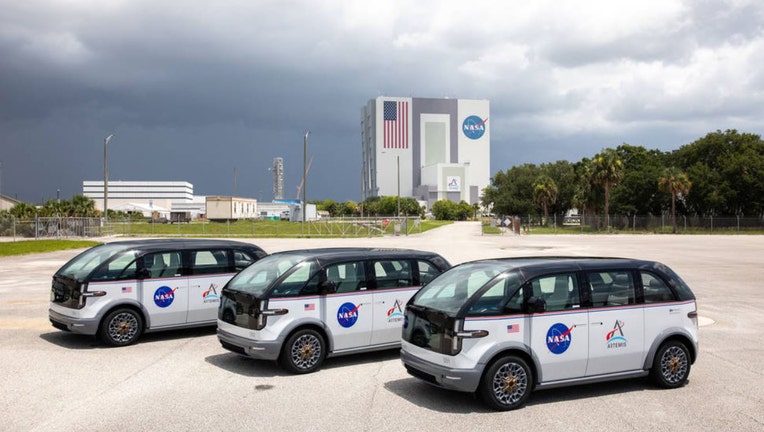 article
CAPE CANAVERAL, Fla. - Astronauts will have a new set of wheels to ride in when they head to the launch pad for their Artemis missions to the moon. 
The latest fleet of astrovans arrived at NASA's Kennedy Space Center in Florida on Tuesday.
According to NASA, these fully electric, zero-emission vehicles can transport four astronauts in their spacesuits while providing room for special equipment for the drive to the launch complex. 
RELATED: Artemis II set to send humans to orbit the moon in 2024 after historic rocket launch exceeds expectations
Portions of the environmentally-friendly van designs were selected by a creative team that included the Artemis launch director. 
Four astronauts will travel around the moon on Artemis II on an exploration mission, with the launch scheduled for November 2024. 
PREVIOUS: NASA wants your ideas for next-generation 'Astrovan'
Before Artemis II launches, the vans will be used for astronaut training exercises at the spaceport.
This story was reported from Washington, D.C.