University leaders outraged after vulgar signs greet incoming freshmen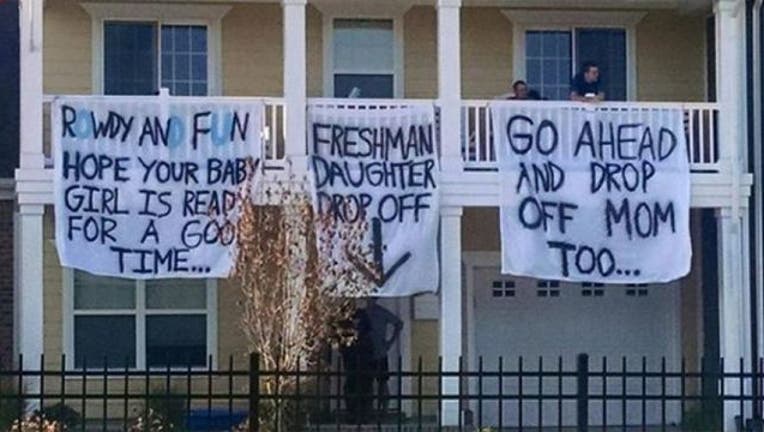 article
NORFOLK, Va. (FOX NEWS) - The president of a Virginia college is "outraged" and has pledged action after several vulgar signs directed at incoming female students, and their mothers, were draped from the ledges of nearby off-campus houses.
"I said at my State of the University address that there is zero tolerance on this campus for sexual assault and sexual harassment," Old Dominion University President John R. Broderick wrote in a Facebook post. "This incident will be reviewed immediately by those on campus empowered to do so. Any student found to have violated the code of conduct will be subject to disciplinary action."
Broderick said at least one young student he talked to "thought seriously about going back home" after seeing the "offensive message."
Read the full story at FOXNews.com.